January 14, 2019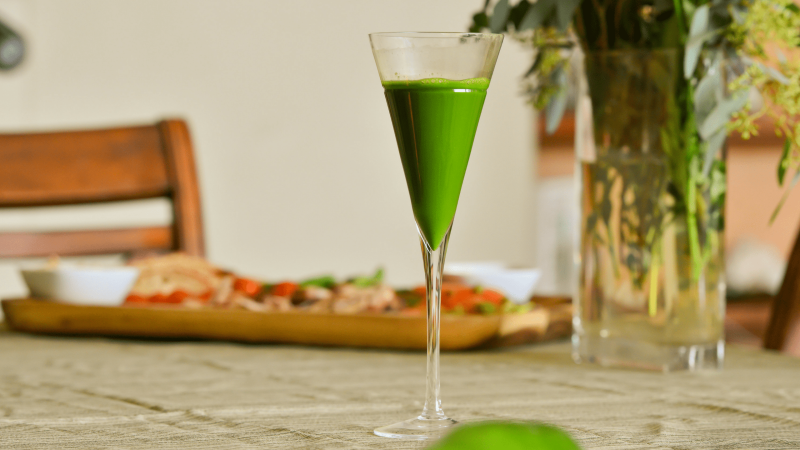 ---
I start every morning with a green drink.  It's my secret weapon for keeping my energy up, my body clean, and staying healthy (I rarely get colds). 
Green, alkaline juices are the best and quickest ways to reduce inflammation while keeping your body hydrated.  Your skin will sparkle like nobody's business.  Your energy level will jump to overdrive.  You will feel amazing!
Kris Carr is my juicing goddess.  Her motto is "Make juice, not war." Don't you love her already?!!  She turned me onto juicing in her book Crazy Sexy Diet and she took my juicing game up a notch Crazy Sexy Juice, a fantastic resource full of juice and smoothie recipes.
Fruits and Veggies:
Choose organic fruits and veggies as much as possible. Cucumbers make a great base for juices with all of the vitamin C and cleansing properties it possesses.  Let's hear it for the cucumber!  
This is a great veggie to start with.  Add in some celery stalks and broccoli stems for sweetness.  Work your way up to stronger tasting plants like kale, chard, fennel, cabbage, or spinach.  You can also add in the ginger, garlic, and parsley for added zing, (just remember a little goes a long way those guys.)
As for fruit, I like to keep it all green and use a green apple.  I have tried pear too.  It's not my thing but could be yours, so have fun experimenting.
This is your super fuel.  Play around and try out different veggie/fruit combos until you find the one that takes you over the edge.  Sometimes I'll add lemon to the mix. (I like my juice tart).
They say to keep your ratio of fruits to veggies at 1:3 (for every one piece of fruit, add 3 veggies).  For my kids, I use oranges, red apples, and strawberries to sweeten things up and give it a citrus zing.
Equipment:
Finding your perfect juicer can be a bit overwhelming, as there is a lot at stake…this big, bad boy is going to become your juicing mate.  You'll be making juice love daily, sometimes twice or more!  
Choose wisely – these guys are not cheap.  I did a lot of research on the various juicers and blenders before I tied the knot with my Breville Ikon. 
Prep:
In order to make juicing time efficient with the morning hustle and bustle of getting my three kids ready for school, I buy all my fruits and veggies once during the week and wash and prep everything when I get home from the store.
When I go into the kitchen in the morning, all I have to do is grab the veggies and fruits out of the fridge, lay them on the cutting board, and get juicing.  (Note: I don't wash my berries until right before I use them to avoid them becoming mushy.  And I cut and peel my apples and oranges that morning as well.)
As for cleaning, I wash my juicer immediately after using it and let it air dry on the counter until I put it away later in the day so it's all ready to go for the next round of juicing the following morning.
When to drink it:
It is best to drink your juice on an empty stomach to get the most out of your digestive system.  It's a great way to break your fast (aka breakfast!).
I typically serve it with a toast bar or some muffins for my family.
The recipe below is the juice I go to again and again (hence, the name!). I hope you love it as much as I do. Cheers!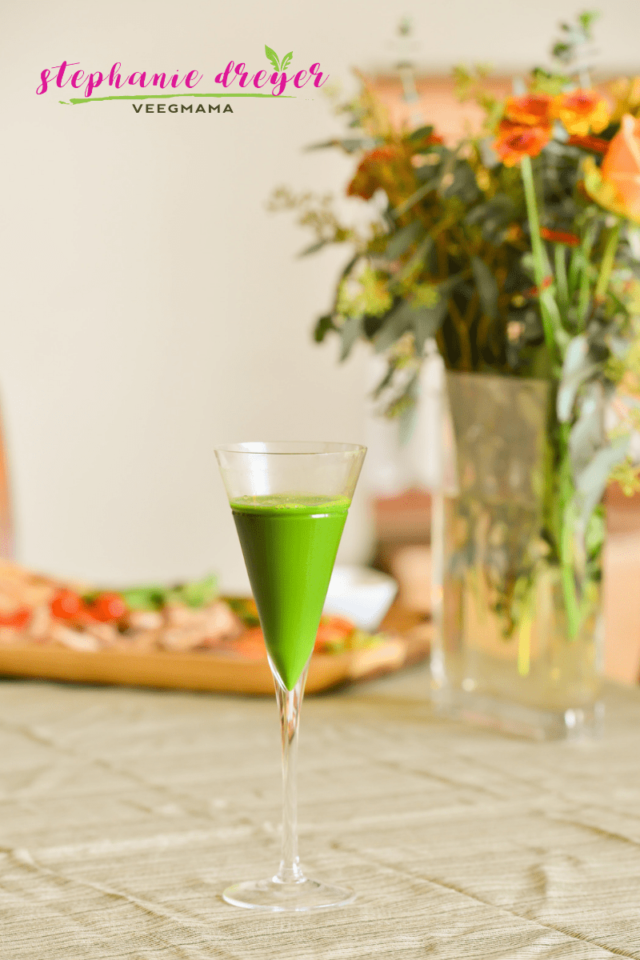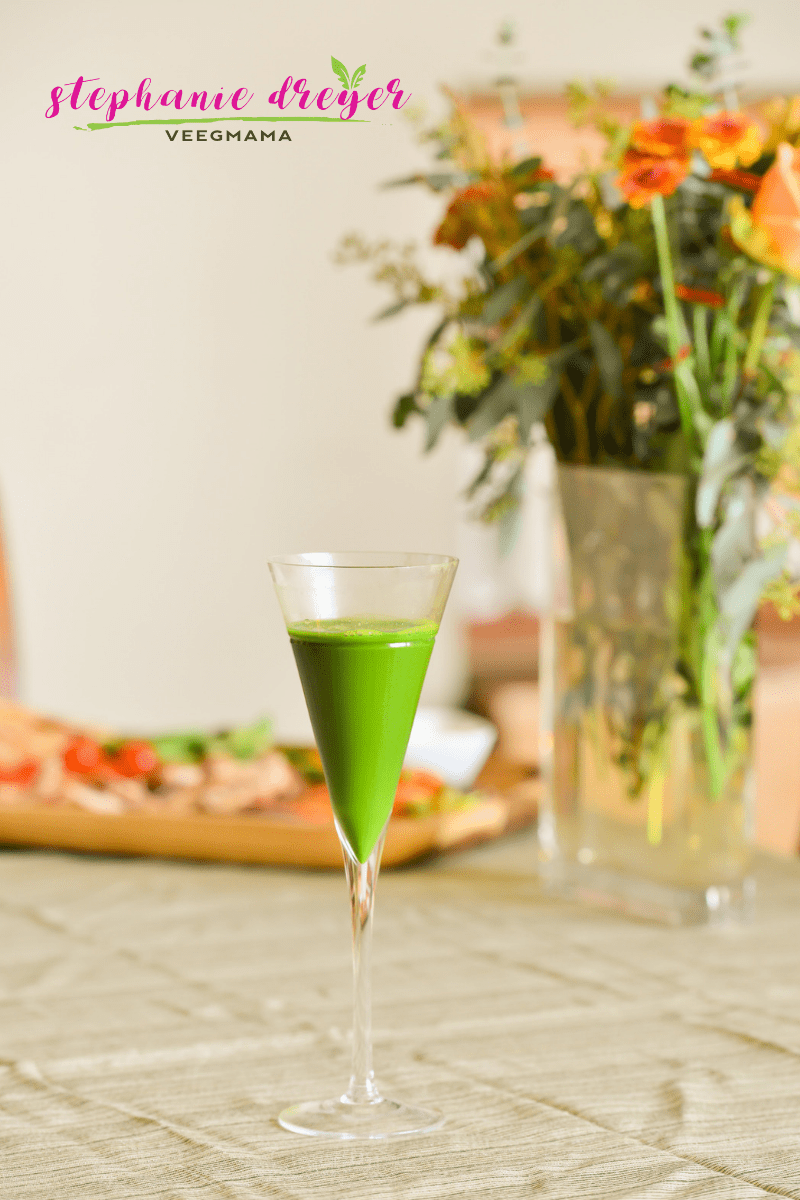 Go-to Green Juice
Serves 1
Ingredients:
1 organic cucumber
1 organic broccoli stalk (some times I use the head too, depending on the size of the stalk)
1 organic celery stalk and leaves (if my stalk is lucky enough to be sprouting any)
2 fistfuls of organic kale (I also mix in chard and spinach from time to time)
1-2 slices of fresh ginger root
1 organic Granny Smith green apple
Directions:
Push each ingredient through the juicer chute in the order listed.
Stir and chill before drinking or serve over ice.
---