August 9, 2017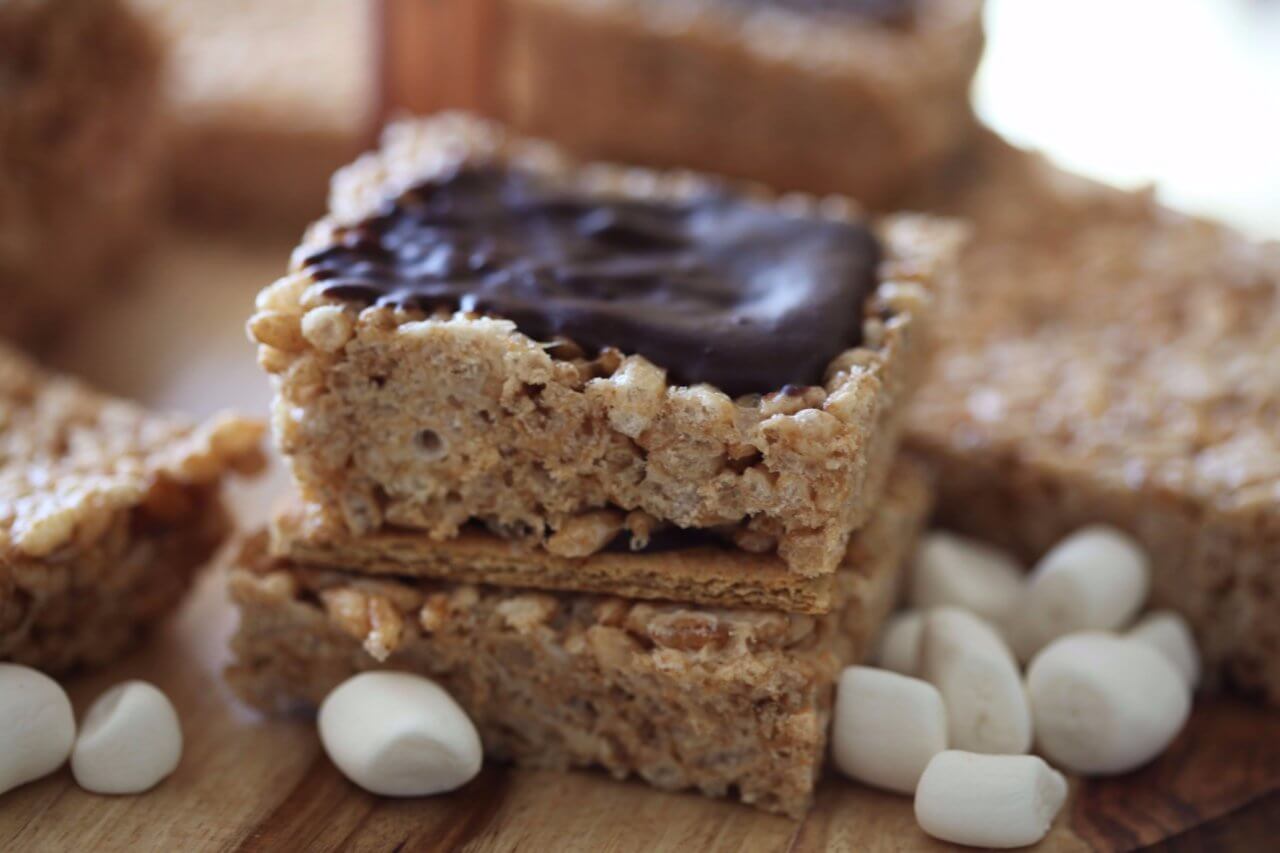 ---
August 10 is National S'mores Day so I am celebrating with this rice crispy treat riff on a traditional s'mores! Rice crispy treats are already full of marshmallows, so I only needed to add rich chocolate and crunchy graham crackers to achieve the campfire favorite trifecta!
These are simple to make with just five ingredients. I crumbled graham crackers between my rice crispy treats, but you could also add them on top of the melted chocolate. Is there really a right or wrong way to eat a s'mores?!!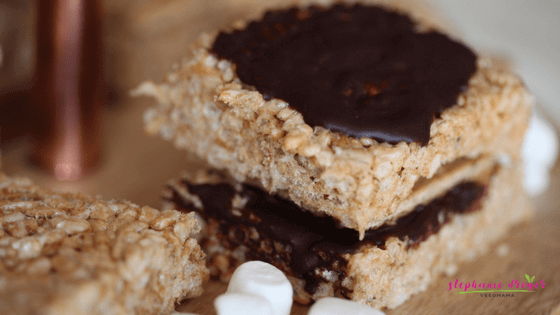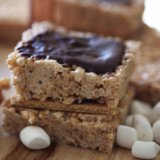 S'mores Rice Crispy Treats
Ingredients
1

bag vegan marshmallows (such as Dandies)

3

tablespoons

dairy-free butter (such as Earth Balance)

6

cups

brown rice cereal

1

bag

vegan chocolate chips or chunks (such as Enjoy Life)

1/2

box

vegan graham crackers

vegan mini marshmallows (optional)
Instructions
Melt the butter in a pan and add the marshmallows. Keep stirring until melted.

Stir in the cereal 1 cup at a time until combined.

Press into a greased 13×9 inch pan.

Use parchment paper to press it down and spread it out.

Refrigerate 1 hour. Once hardened, cut the treats into graham cracker sized squares. Cut each square in half width-wise to create two squares.

Crush the graham crackers by hand, or pulse in a food processor to create crumbs.

Melt the chocolate chips in a saucepan or microwave. Spread chocolate on top of of one square, sprinkle on the graham cracker crumbs, and top with another rice crispy square. Repeat for all the treats.

Spread melted chocolate on top of each s'mores rice crispy treat and decorate with more graham cracker crumbs and mini marshmallows, if desired.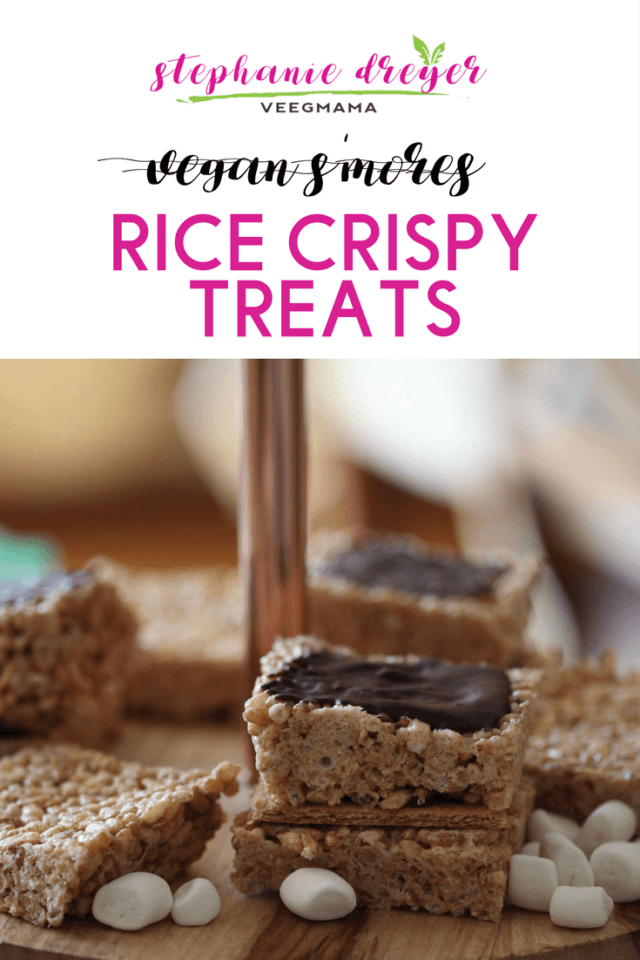 ---