January 6, 2019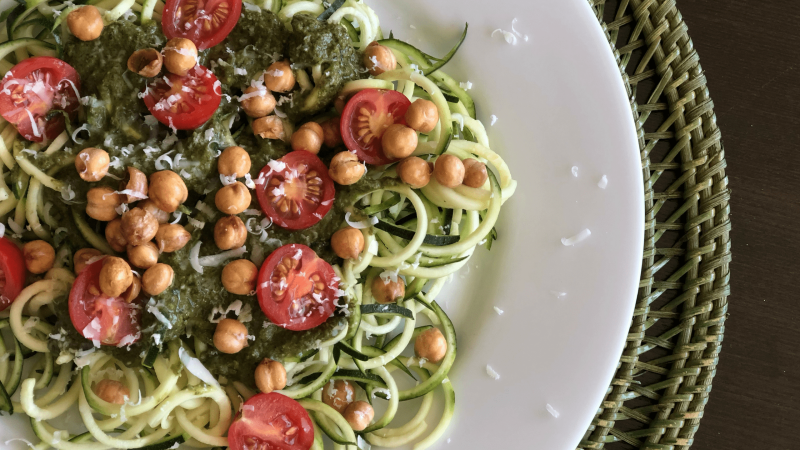 ---
You don't have to cook everything from scratch or spend hours in the kitchen to make a delicious, homemade meal. I'd never been able to get a home cooked meal on the table every weeknight if I followed those "rules"!
This Zoodles with Roasted Chickpeas & Pesto recipe is an example of just that. I used a store bought pesto and roasted the chickpeas on Sunday during one of my batch cooking sessions so the total meal was on my table in less than 20 minutes!
The zoodles store well for 1-2 days so I always spiralize a big batch and eat the leftovers for a quick and healthy weekday lunch.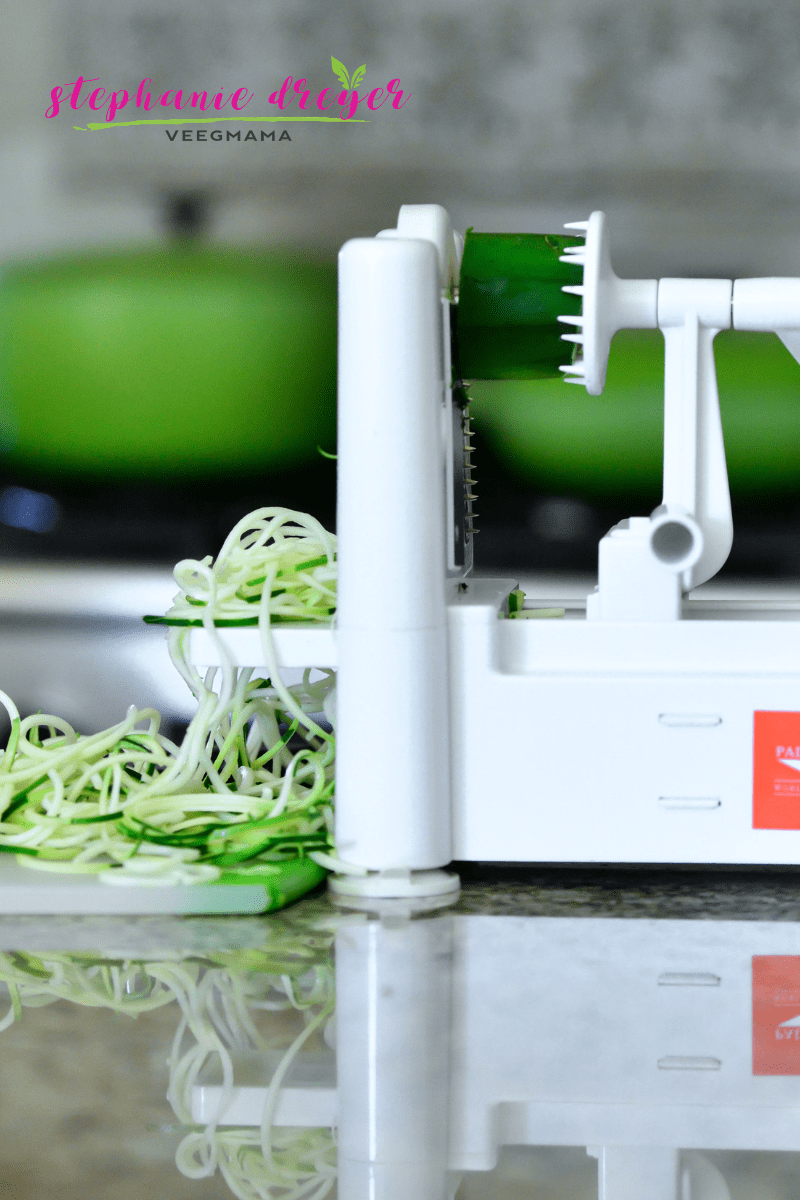 Zoodles with Roasted Chickpeas & Pesto
Serves 4
Ingredients:
1 cup of store-bought pesto (such as Trader Joe's Vegan, Kale & Cashew Pesto)
1 cup of cherry tomatoes, sliced
1 can chickpeas, drained and rinsed
1 tablespoon olive oil
1 teaspoon of sea salt
1 tablespoon Italian Herbs blend
4 zucchini squash, spiralized
Freshly grated Parmesan cheese, such as Violife
Directions:
Preheat the oven to 400 degrees.
Spread the chickpeas on a baking sheet lined with a parchment paper. Toss with the oil, salt, and herbs. Roast for 20-30 minutes.
Divide the zoodles between 4 serving plates and top each pile with 1/4 cup of pesto, 1/4 cup of chickpeas and 1/4 cup of sliced tomatoes.
Garnish with Parmesan cheese.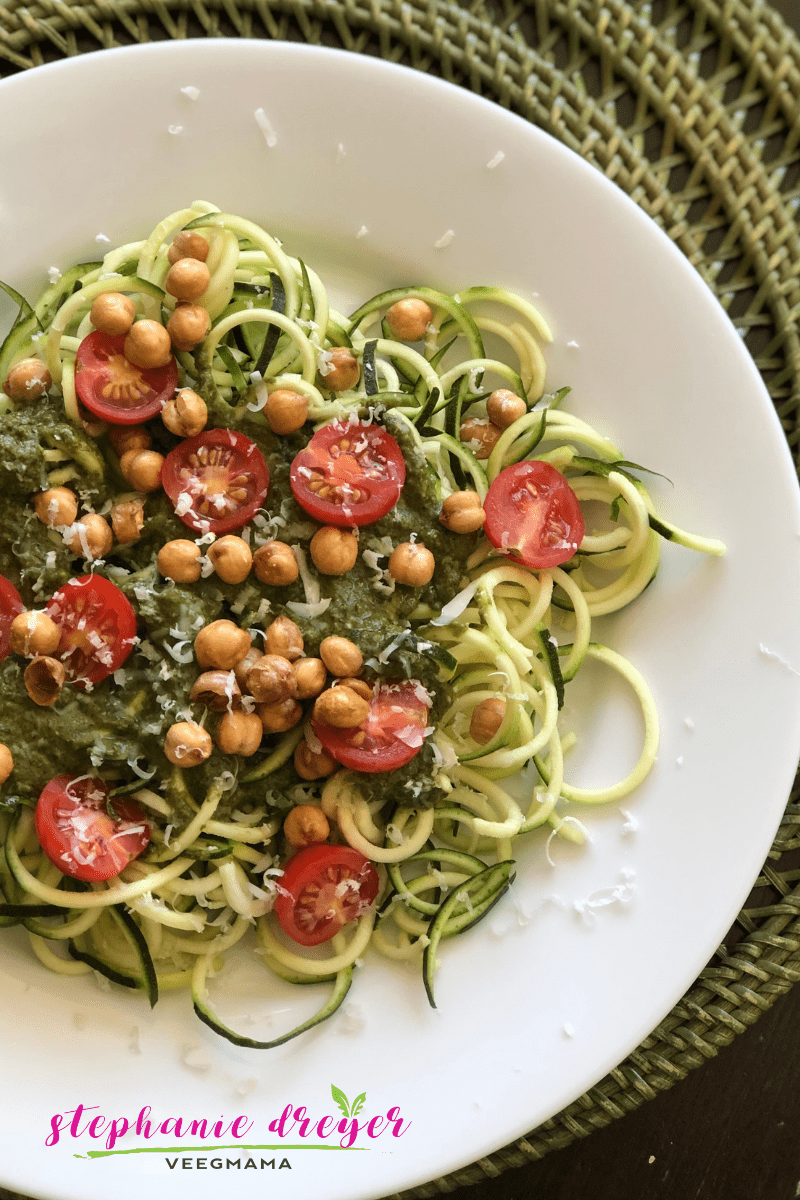 ---