December 9, 2019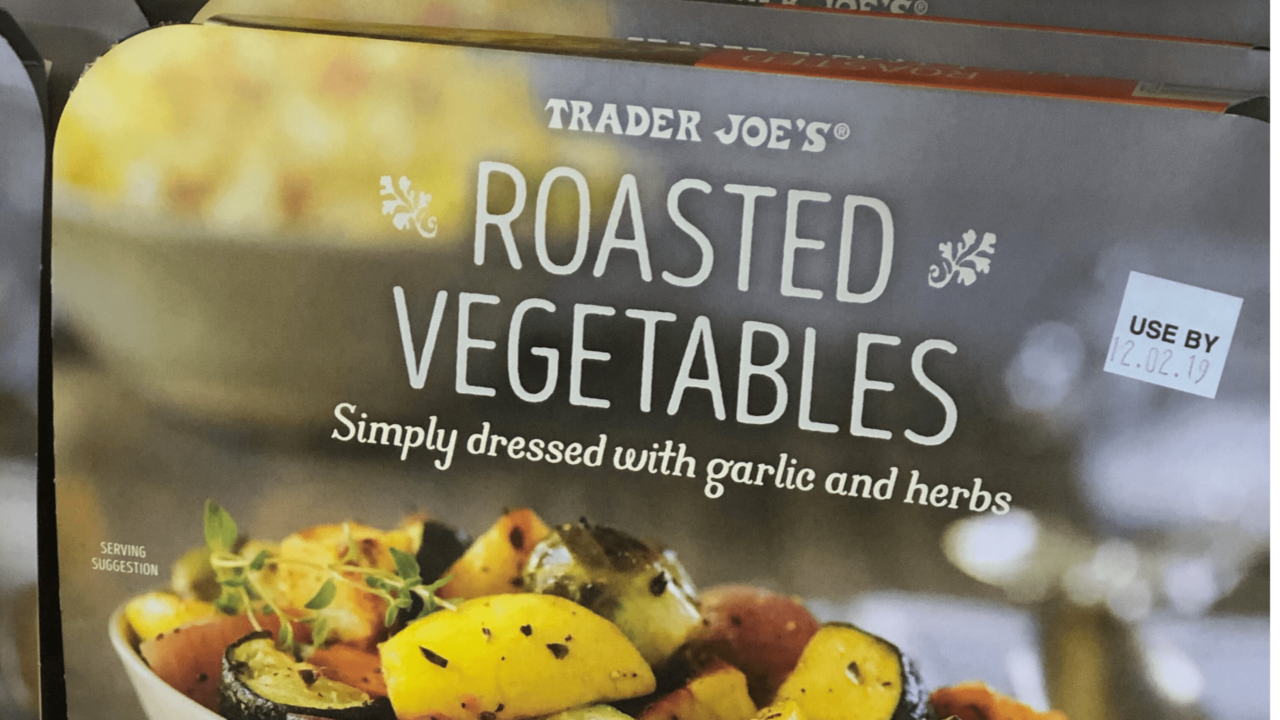 ---
I'm a huge Trader Joe's fan. It's my main store for my weekly shopping because of the abundance of plant-based products it offers, but this time of year, it's also my go-to for all of its delicious holiday hacks. Their huge selection of meal helpers for making homemade-ish meals is a time saver with all of the holiday cooking and entertaining in my house.
(Homemade-ish a term I coined that means preparing a homemade meal in less than 30 minutes using prepared products from the store, such as sauces, frozen foods, or prepped produce.) During the holidays when we have so much to juggle and cook, I love a little help from the store…and Trader Joe's is my go-to helper.
While Trader Joe's offers lots of dinner hacks and meal solutions featuring their spreads, dips and bagged salads, today I'm focusing on the holidays—and specifically, appetizers and desserts! I go big on the meal so that's where I can use the most help. Check your Trader Joe's Fearless Flyer because they're always adding new seasonal products that may surprise you and become the inspiration for your next family favorite dish. Below are a few holiday hacks to inspire you!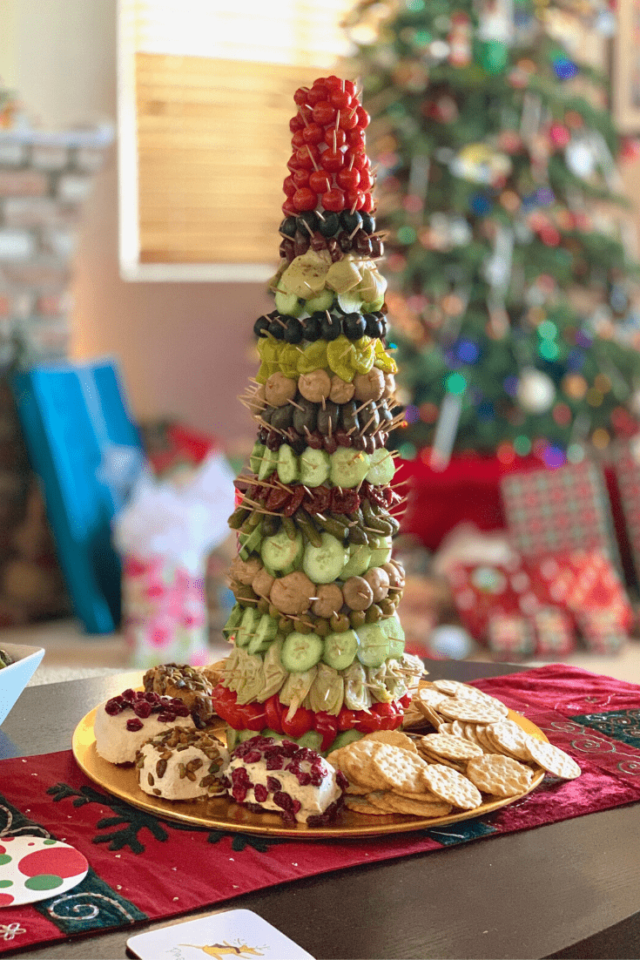 Appetizers
Small bites are easy to throw together with everything that TJ's has to offer. These appetizer ideas are fun and easy.
Holiday Antipasto Wreath or Tree
This was a huge hit with my family last year! Choose from the assortment of marinated vegetables and olives that Trader Joe's offers and also include raw vegetables, such as sliced cucumbers and cherry tomatoes. Secure each bite with a toothpick, arranged in a pattern.
Crispy Vegetable Pouches
Find these in the frozen section and serve with their Carrot Miso Ginger Dressing (found by the salads). I think a bag of Tempura Cauliflower would be a delicious addition to a serving platter with these pouches on them.
Meatless Meatballs with Cranberry Orange Relish
Find the meatballs in the frozen section. Serve with toothpicks for a very simple, yet elegant small bite.
Hold the Corn! Appetizers
These savory cones are the perfect handheld for a cocktail party. Serve with Trader Joe's Gyoza Dipping Sauce or Soyaki.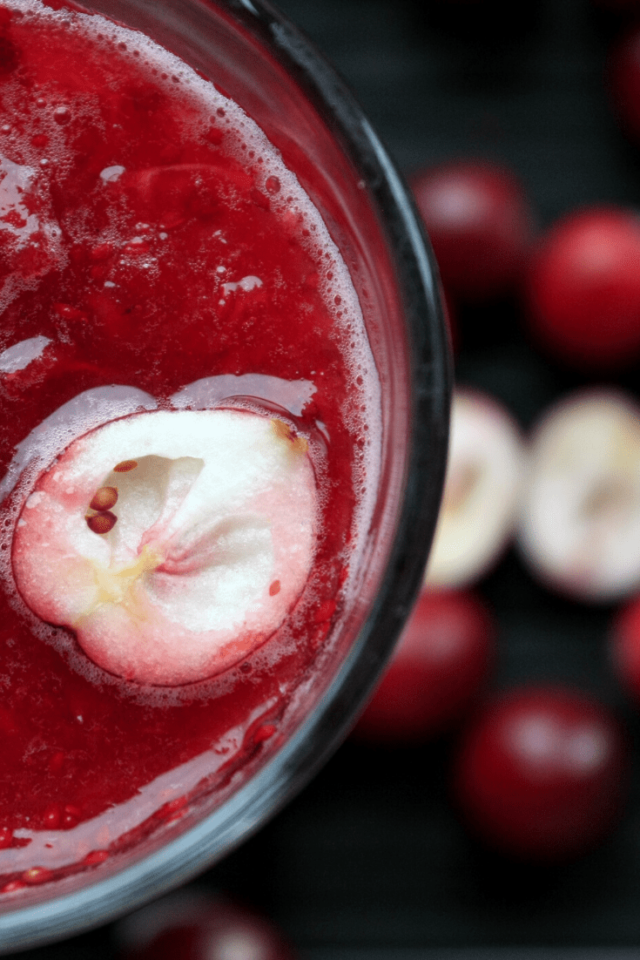 Beverages
Everyone loves a festive drink for the season. I'm looking forward to one of these!
Winter Wassail
This "punch" blends nicely with red wine and mulled on the stove or mix it with Prosecco for a lively party libation.
Coconut Milk Nog
This nog is the perfect mixer with Kahlua and vodka…for sipping by the fire.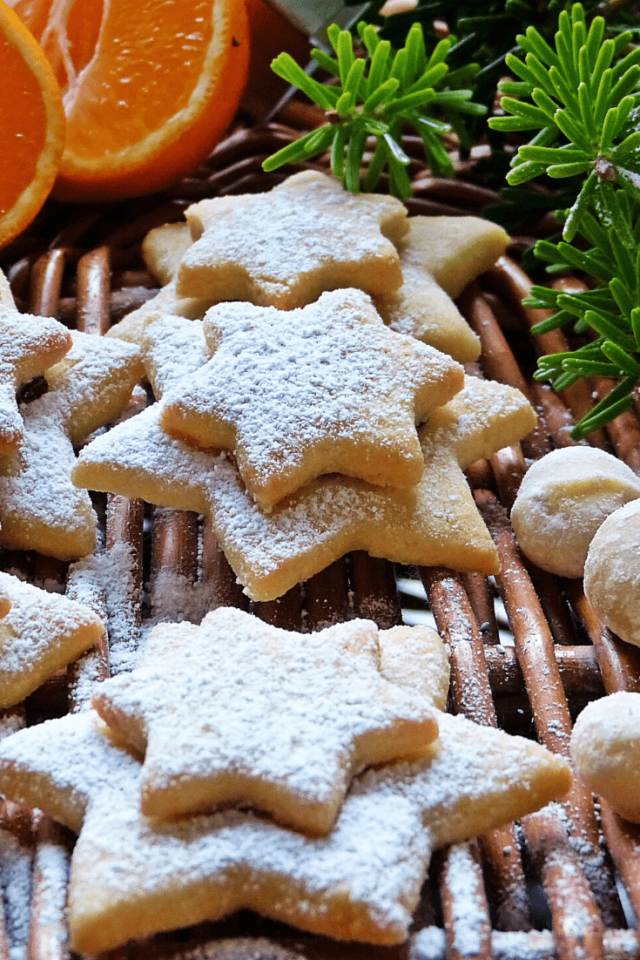 Desserts
I'm not a baker so I love to take help from the store when it comes to dessert. These are just a few ideas.
Holiday Cookie Plate
Trader Joe's offers a variety of vegan cookies (chocolate chip cookies, oatmeal chocolate chip, Peppermint Joe Joes, Speculoos cookies, Soft Baked Snickerdoodles and Brownie Crisps are a few of my favorite plant-based options. For the holidays, TJ's also has Christmas Tree Sugar Cookies and Scandinavian Tidings candies that would add a festive touch to the cookie plate.
Peppermint Marshmallow Brownies
Add flax eggs and vegan butter to TJ's Brownie box mix and stir in peppermint marshmallows for a chocolate mint treat.
Peppermint Rice Crispy Treats
Swap the peppermint marshmallows for regular in your favorite rice crispy treat recipe. Cut into squares and dip in melted chocolate (use Trader Joe's semi-sweet chocolate chips).
Do you have a Trader Joe's holiday hack to share? I'd love to hear it in the comments below.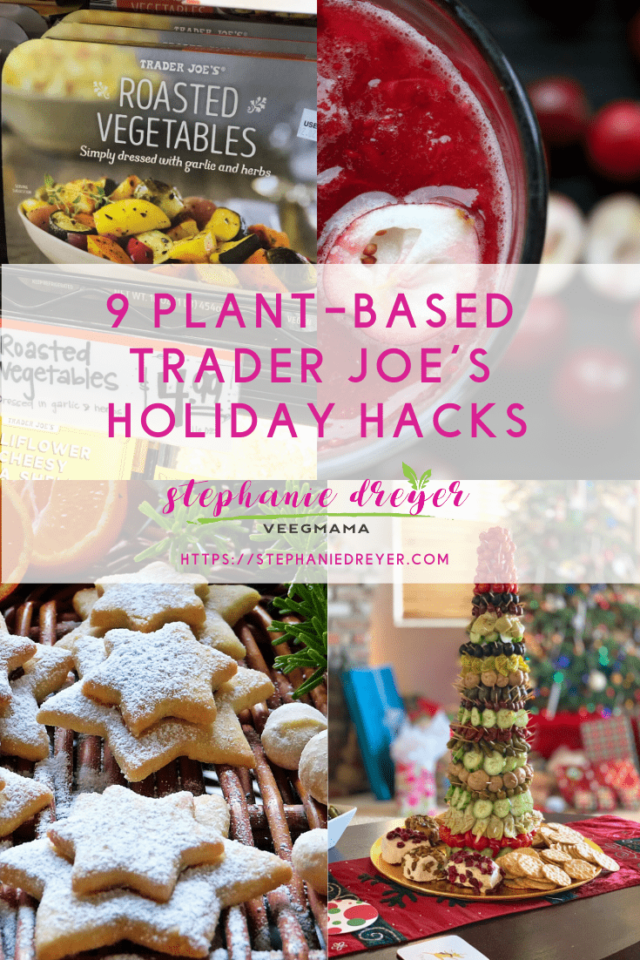 ---