June 22, 2020
---
This post contains affiliate links.

Summer is here and I'm ready to reset. How about you? During quarantine, I've been turning to Splendid Spoon more than ever for some help in the kitchen with their prepared bowls and smoothies. The variety and flavor is incredible. My favorite is their most recent Mint Chip Smoothie (so yummy!) but I'm really excited about their new Summer Collection, which features 3 new meals, including a Detox Shot! It's the perfect summer reset. Check out the details on all 3 below.
Green Goddess Bowl
A crunchy veggie bowl, topped with a bright, citrus-y dressing with spinach, asparagus and lemon.
This bowl is delicious on its own but I take it to the next level by adding chopped kale and some kind of sauce that I batch cook on the weekend. If I've got avocado or sauerkraut on hand, I'll add that on top too for some healthy fat and probiotics.
Mango Guava Smoothie
Tropical & extra-fruity, sip on sunshine in a bottle with guava, mango,  and camu camu (a small bushy riverside tree from the Amazon rainforest which bears a cherry-like fruit).
This smoothie feels like a tropical getaway and I enjoy sippin' it straight but I also love to turn it into a smoothie bowl, by pouring it into a bowl and topping it with fresh berries, chopped almonds, coconut flakes and chia seeds.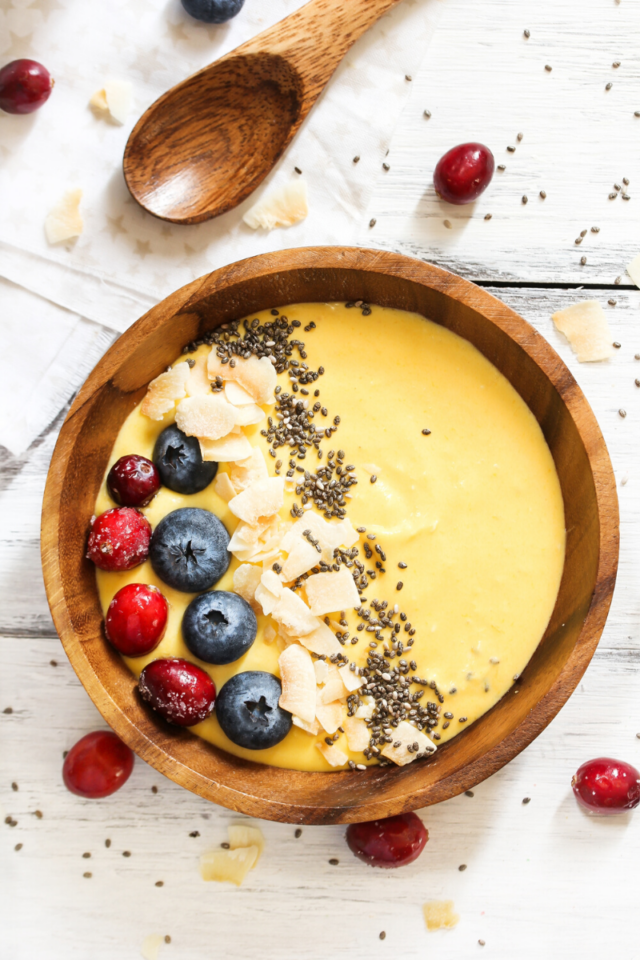 Detox Shot
A cleansing elixir with antioxidant-rich ingredients to flush toxins away with kale, aloe and moringa (which has antifungal, antiviral, antidepressant, and anti-inflammatory properties).
This is a magic shot for the morning after a summer night full of a little too much rose wine (wink wink!). Seriously though, I love the taste and can feel it work its magic as I shoot it down!
I'm loving this new Splendid Spoon Summer Collection but don't take my word for it. Get $25 off for Breakfast + Lunch and Breakfast + Lunch and Reset here.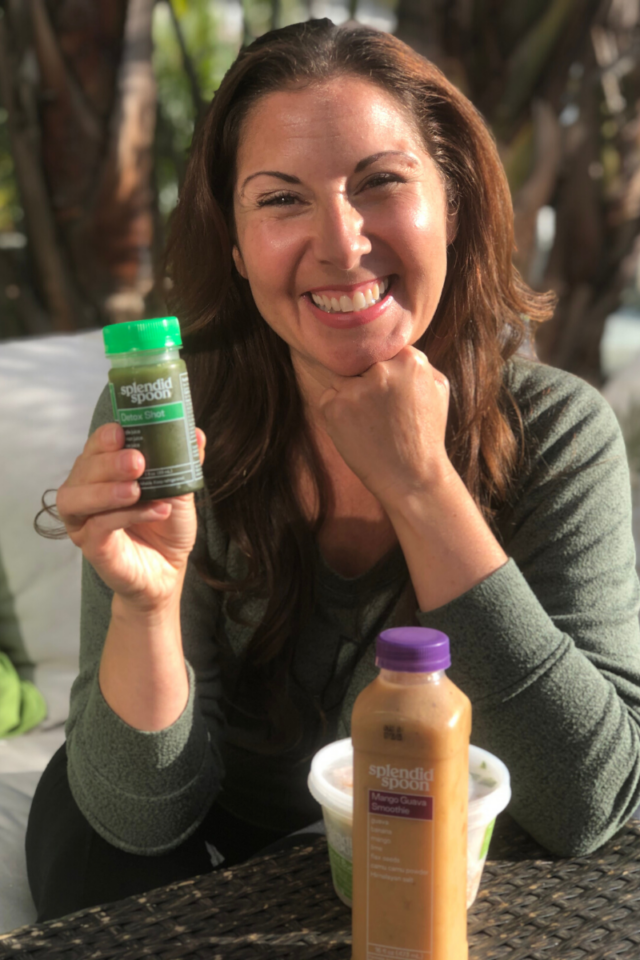 Of course, you can still get all their regular smoothies and bowls. These are some of my favorites:
Smoothies:
Blueberry Coconut
Cacao Almond
Blackberry Basil
Raspberry Cacao
Banana Flax
Bowls:
Moroccan Spiced Buckwheat
Lemon Wild Rice and Broccoli
Learn more over at Splendid Spoon and get $25 off when you follow this link.
Have a question or want to learn more? Drop me a comment below or send me a note at hello@stephaniedreyer.com.
---