February 5, 2019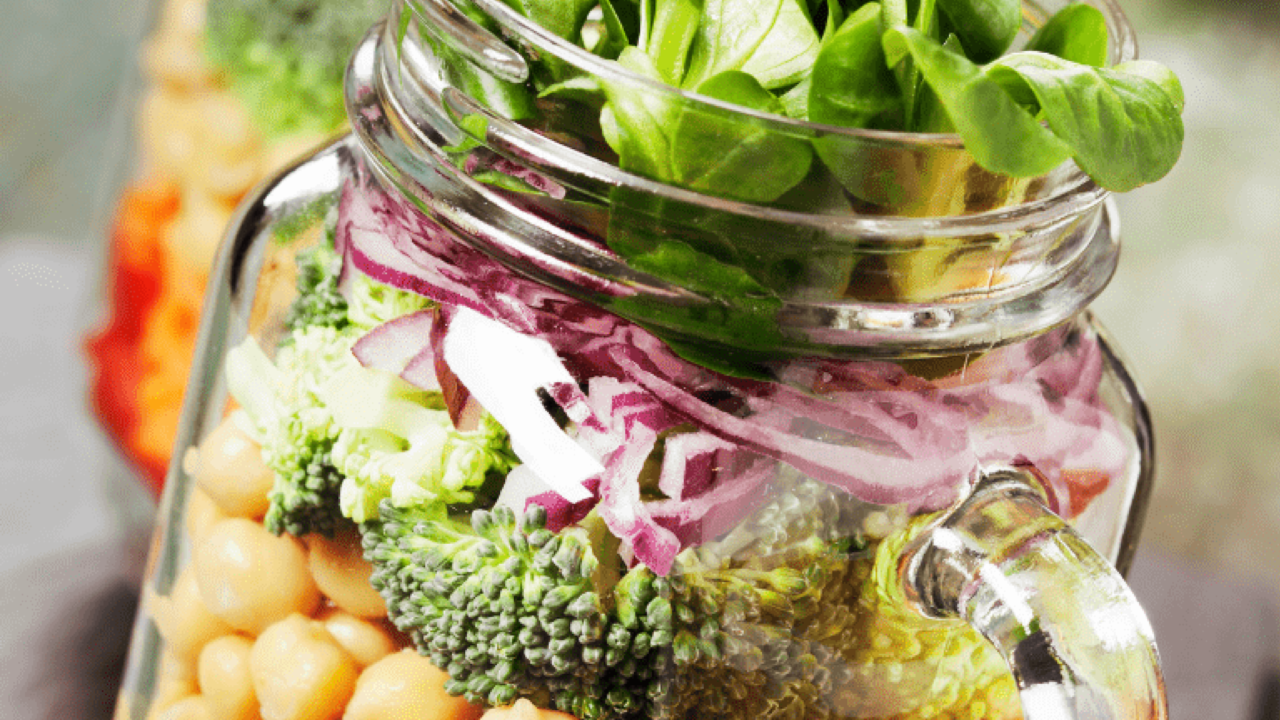 ---
I was having a DAY last week. You know the ones when you're running from one thing to the next? I finished work only to rush to pick up the kids from school and then run home to host two back to back meetings. The second meeting was a philanthropy work session with a few girls and their moms. (My daughters and I are in a mother-daughter philanthropy organization called National Charity League). We were writing letters to heroes stationed away from their families. As we wrote, girls and moms popped in and out as they flitted to and from their next commitment on the schedule for the evening.
Half the girls arrived straight from school, attended the meeting, then stayed to write letters and were then off to dance and tutoring. As I watched everyone come and go, I became unsettled. I completely get all the hustle and bustle, and unfortunately have come to accept it as a way of life as a mom of three kids! In fact, my own Gaby would be rushing in late to letter writing because she had theater rehearsal after school.
But something else was bothering me. As I observed these girls going about and doing their thing, I kept thinking: "When are these girls going to eat dinner?" And with that question, followed: "When are these moms going to have time to make dinner in between rushing them to their activities?" What was everyone doing about dinner?
I wrestle with those same questions every week as I map out my meal plan and prep strategy for the week. It's the only way I know I'm able to get dinner on the table (along with a dinner hack or two!). But beyond meal planning, I worried that the girls wouldn't actually have time to eat and worse, it looked like dinner would be in the drive-thru on the way to the next thing.
It got me thinking about meal solutions, as I tend to do (!) and I rounded up a few easily portable meals that the kids can eat on the go without having to go through the drive-thru. All of these dinners can be prepped in advance and assembled in minutes before it's time to head out the door. They're also easily consumed in the back seat of a car in transit! (A mom's gotta do what a mom's gotta do!) None of them require reheating so no need to worry about keeping the food warm.
Check out the portable meals to feed the kids below. I've included suggestions for meal prep to make assembly even quicker, as well as ideas for store-bought ingredients that can save time. Now go feed those kids before the next activity!
Easy Portable Meals to Feed The Kids On The Go
1. Hummus Bowl
My name is Stephanie and I'm addicted to hummus! Seriously, I could live on just that and avocado. One of my favorite easy meals is a hummus bowl. Pack a container of hummus (which is completely shelf stable without refrigeration for hours!) along with a colorful assortment of carrot sticks, cucumber, bell pepper strips and pita chips. For added protein, stir in some chickpeas or steamed lentils (Trader Joe's sells some in the refrigerated section) into the hummus.
Prep in advance: Hummus (if making your own) and vegetables (store in jars with water)
Store-bought help: Hummus if not making your own
2. Vegetable Sushi Rolls
These not only can be made and stored in advance, but they also travel really well! Make them the night before to save even more time the next day. Spread sushi rice across a nori sheet, leaving a 1/4-inch border all around. Lay tofu and veggies on top. Using a sushi mat, roll the nori as you squeeze the mat. Slice!
Prep in advance: Sushi rice
Store-bought help: Baked tofu, pre-shredded cabbage, carrots, and other julienned veggies

3. Pasta Salad
Mix it with any pasta and veggie combo for a variety of easy portable meals at your disposal. Some of my favorites are this Mediterranean Pearl Couscous Salad and Kale Harvest Grains Salad.
All you need is your kids' favorite pasta (macaroni, bow tie, penne), some chopped raw or blanched veggies, some cubed dairy-free cheese, white beans or garbanzos and salad dressing. Toss it all together in a mason jar and watch them eat it on the go!
Prep in advance: You could prep the whole salad ahead of time, or just cook the pasta and veggies and then assemble it all the day of or minutes before you need to go.
Store-bought help: Salad dressing
Who's ready for carpool?!
4. Hummus Tabbouleh Wraps
These are super simple but full of flavor with the layers of hummus and tabbouleh. Just use a regular flour tortilla and spread generously with your kids' favorite hummus. Add a few romaine or spinach leaves on top and add a scoop of tabbouli. Roll and slice in half!
Prep in advance: Tabbouleh (if making your own)
Store-bought help: Trader Joe's has a vast variety of hummus options as well as a tasty tabbouleh if you're too busy to make it homemade.

5. Mason Jar Italian Chopped Salads
These are just as fun to make as they are to eat! Start by pouring your salad dressing on the bottom of the jar (any Italian, balsamic or lemon vinaigrette will do!). Then layer chickpeas, and chopped vegetables one at a time (cucumber, kalamata olives, tomato, pepperoncinis and / or capers, or any other assortment of your choice). End with chopped lettuce on top. Seal with a lid and store until ready to eat. I recommend assembling these the morning of the same day your kids plan to eat them.
Prep in advance: Salad dressing (if making your own)
Store-bought help: Salad dressing (if not making your own) and pre-chopped lettuce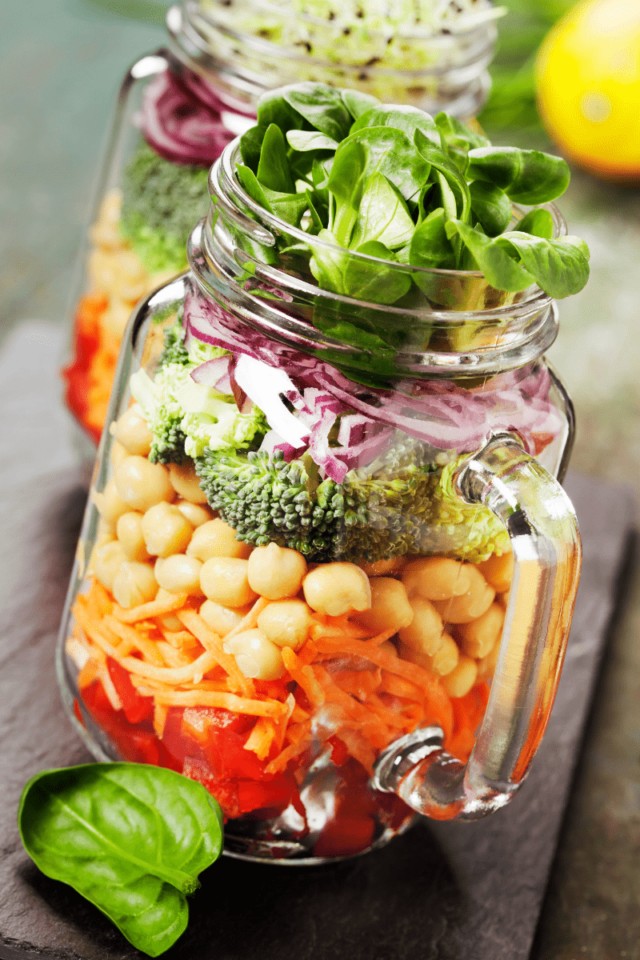 ---