January 15, 2018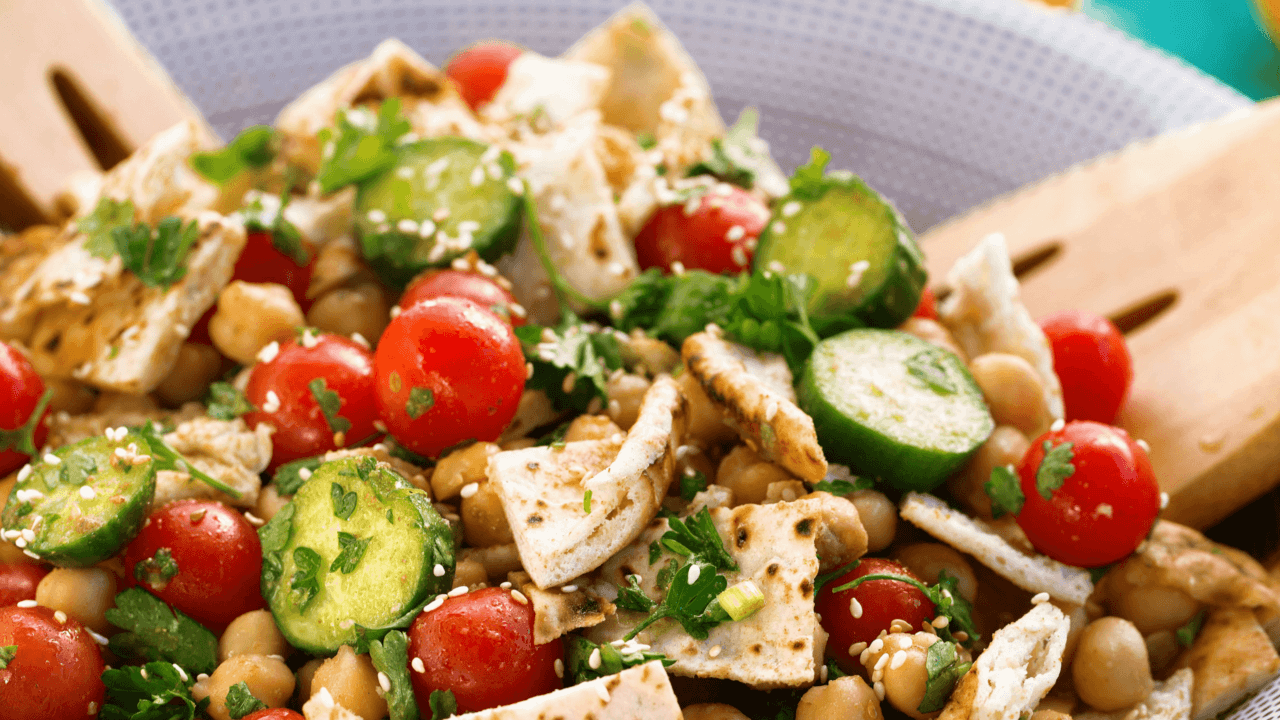 ---
This post contains affiliate links.
As a busy, working mom of 3, who cooks every meal from scratch at least 6 days a week, I've gotten to know more than a few "quick and easy" recipes.  When it comes to cookbooks on this subject, I own several. But, never before have I found a cookbook that can pull off delicious, plant-based recipes in 10 minutes or less.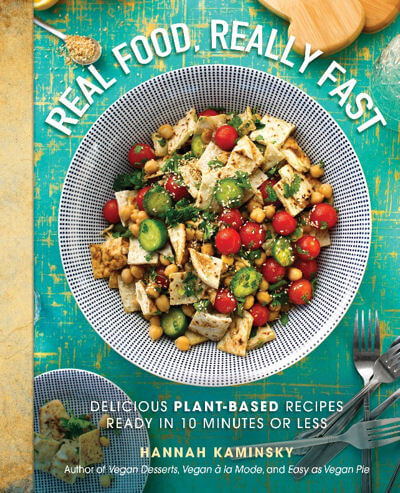 The recipes in the new cookbook, Real Food, Really Fast: Delicious Plant-Based Recipes Ready in 10 Minutes or Less by Hannah Kaminsky are all of that and more. Full of flavor, with a focus on whole foods, these recipes are creative and inventive, a welcome surprise to all the other smoothie bowls, rainbow wraps, and avocado masterpieces filling vegan feeds these days. (Not that I don't love all of the above either!). I know what I speak. While Hannah was writing her book, I was one of the lucky ones, testing the recipes alongside her. (It was a tough job, but someone had to do it!). I admit that I was a bit skeptical at first. I knew Hannah was up to the challenge. She's an incredible recipe developer, (check out her recipes at TheBitterSweetBlog.com), but could she really pack all that flavor into 10 minutes? Yep. She sure did!
This book is my new favorite go-to for weeknight dinners, (although she's got mouthwatering recipes for breakfast, dessert, and lunch too), and a plentiful source for my family's weekly meal plans. Her recipes are inventive and unique. (I dare you to find recipes for Red Velvet Breakfast Smoothies, Hurricane Popcorn, Citrus Carpaccio, Silky Matcha Miso Soup, Hasselback Zucchini, Artichoke Barbacoa, or Speculous Panaforte in any other cookbook.) They are also bursting with flavor – and they really are ready in 10 minutes.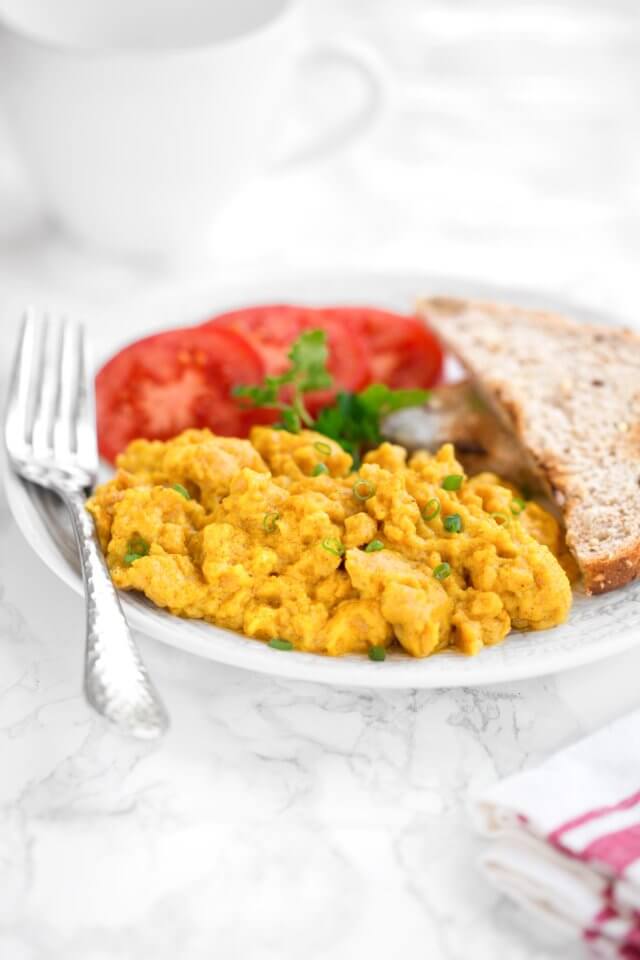 It was truly my pleasure to help Hannah test recipes for her cookbook – and tested, I did! Cake Batter Breakfast Bars, Hashbrown Waffles and Straight-Up Chickpea Scramble are some of my favorites from the breakfast section.
The Buffalo Buttered Pecans are not to be missed from Snacks. My family loved the Grilled Caesar Salad, and I ate the Falafel Fatoush Salad 3 days in a row for lunch after making it the first time.
She's got a robust soup section. I am especially partial to the Exploded Wonton Soup, but you must try the Garlic Bread Soup in the book too.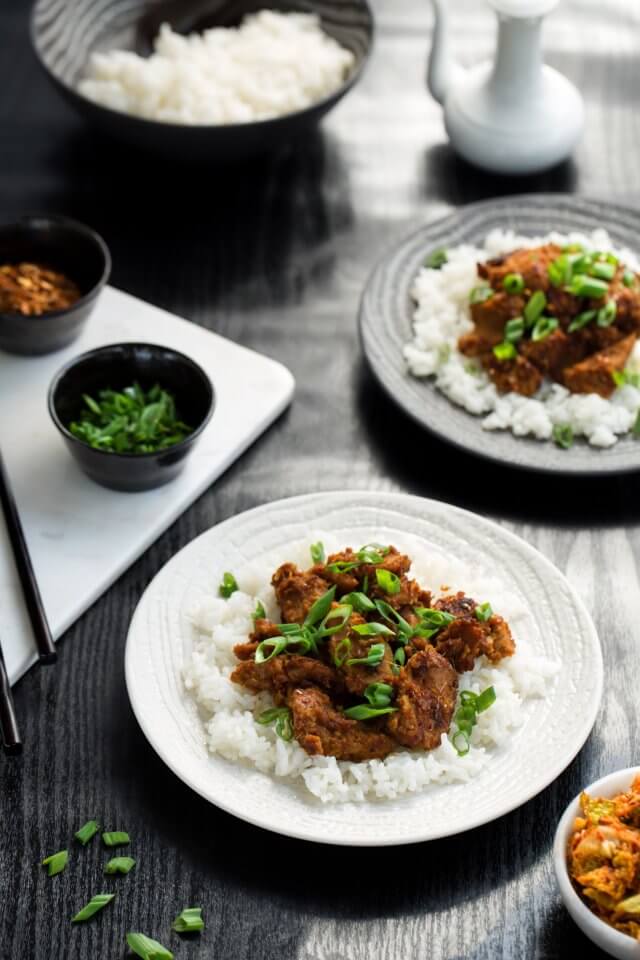 When it comes to the entrees, be prepared for a tummy full of palate pleasing meals. Everyone has their standouts and for me, they are the Cashew Scampi and the Seitan Bulgogi.
Beyond the food, Hannah is a gifted photographer and writer. Her brilliant storytelling is what brings me to her blog each week. Her cookbook is full of her rich prose at the beginning of every recipe. And of course, as Hannah is already known for, you'll find stunning images of the dishes throughout the book (exhibit A are the mouthwatering photos in this post).
Real Food, Really Fast: Delicious Plant-Based Recipes Ready in 10 Minutes or Less also includes helpful tips for speeding through recipes and prepping ingredients in a jiff. It is an indispensable guide for anyone, but especially busy mamas who want to prepare delicious, healthy meals for their family on a daily basis. Hannah proves that you can have it all when it comes to good food – quick, healthy, flavorful, and inexpensive recipes abound in this treasure trove of delicious eats. If you treat yourself to one cookbook this year, this is the one to get!
Photos courtesy of Hannah Kaminsky
---