15 IDEAS FOR WEEKLY MEAL THEMES
One of my favorite meal planning tips is to build meal themes into your weekly menus. It takes the guesswork out of what to cook, and adds some fun to the planning process. Who doesn't love Meatless Monday and Taco Tuesday? (Bonus – I just gave you 2 more meal ideas!)
I have brainstormed 5 meal themes for each meal of the day. Use these themes to help you jumpstart your meal plans and comb through your recipe files. You can choose to make the same recipe for the theme each week, or rotate a new thematic recipe to try.
15 Ideas for Weekly Meal Themes

Breakfast
1. Tuesday Toasts
Avocado, nut butters and fruit, cream cheese and veggies, hummus stacks…so many ways to top toast!
2. Scramble Saturdays
Whether you use tofu or chickpea flour, you can mix this up a hundred different times depending on the vegetables, spices, and sauces you mix in.
3. Waffle Wednesdays
If the amount of flavored waffle recipes you can make doesn't give you enough to choose from, you also can look to frozen waffles for inspiration. Top them, stack them, or sandwich them for all sorts of breakfast creations.
4. Muffin Mondays
Make a batch of muffins on Sunday for breakfast Monday morning, and then snack on the rest all week. Serve with green juice or fresh fruit for a light meal to kick off the week.
5. Flapjack Fridays
Inspired by Waffle Wednesdays, why should waffles have all the fun? There are so many ways to make and top pancakes, giving you lots of ways to serve up this theme.

Lunch
6. Falafel Fridays
Am I the only one who gets excited at the prospect of making different varieties of falafel – and then adding them to pitas, bowls, and salads each week?
7. Sammy Sundays
Where do I begin with this one? You'll never run out of ideas when it comes to sandwiches.
8. Tostada Tuesdays
Who needs tacos when you can have tostadas? Change up your protein and toppings to bring new flavors to this theme each Tuesday.
9. Saturday Salad Bowls
My love for bowls runs deep. I have a whole Pinterest board dedicated to them!
10. Macaroni Mondays
My kids love pasta so this is an easy way to work in their favorites – mac & cheese, chili mac, or pasta salad.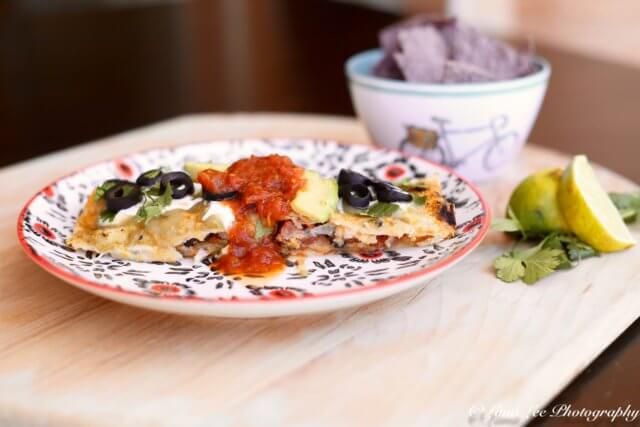 Dinner
11. Souper Sundays
Make a big pot of soup or pull out the slow cooker for a hearty Sunday night meal that will yield lunch leftovers all week long.
12. Travel Thursdays
Think destination dinners. Pick a country and cook traditional food to "travel" there for the night. Italian, Asian, Latin, Thai, Indian…where do you want to take your taste buds?
13. Monday Makeovers
Challenge yourself to recreate a new meal with leftovers each week!
14. Fiesta Fridays
Celebrate Cinco de Mayo every week with this fun theme! From enchiladas and tacos, to quesadillas and burritos, there are so many options to serve for a fiesta.
15. Sushi Sundays
Veggie rolls are light, easy, and quick to make. They are also portable and convenient to eat on the go for those busy weekends running to and from activities with the kids. Make a few extra to pack for lunches the next day.
Which of these themes is your favorite? Tell me which one you will you add to your meal plan first!!