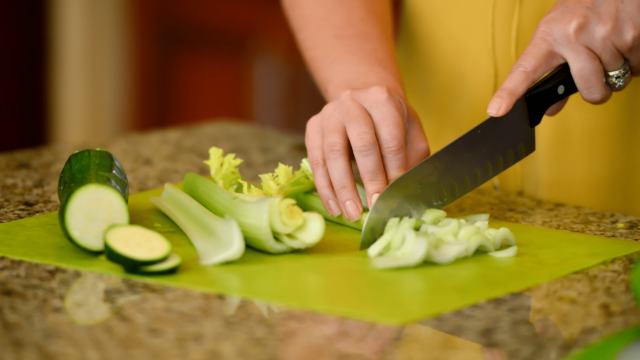 I only recently discovered sheet pan dinners but I'm hooked! This delicious and creative meal idea has simplified my meal prep and clean up—and has infused my meal planning with new creativity.
A sheet pan dinner couldn't be simpler: Everything goes on one baking sheet and cooks in the oven at once. No other meal prep or dishes to wash (Sometimes, I'll batch cook rice or chop lettuce to turn my sheet pan into a bowl or salad.)
Watch the video below to get lots of my tips and tricks for awesome sheet pan family meals, including:
Why simple is best
What to use to make clean up even simpler 
What I do to add extra flavor and zing to my sheet pan meals
My favorite ingredients for stacking on sheet pans
I also share some of my favorite sheet pan family meals:
Chimichurri Cauliflower + Tofu Steaks and Potatoes
Spaghetti Squash Chili Bake
Bruschetta Portobellos and Gnocchi
Mediterranean Chickpea and Vegetable Nachos
If you want even more ideas, download a free copy of "Sheet Pan Family Meals" featuring 10 dinner ideas. Get it here!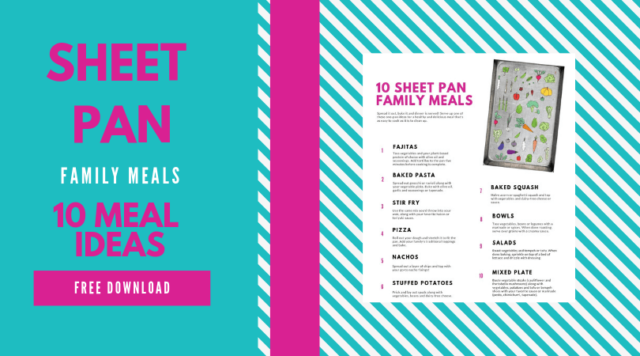 Watch the video and get inspired with this easy and delicious meal idea to feed your family!