MY TOP 5 MEAL PLANNING TIPS AS THE SOLO VEGAN IN MY FAMILY
When I went vegan overnight 8 years ago, I did it alone. While my family supported my choice, they weren't ready to join me in the lifestyle. My kids were really young at the time – 7, 4, and 1. Those first few months were tough – emotionally charged and physically exhausting as I struggled to learn how to feed myself, while continuing to feed my family animal products.
As I became more confident in the kitchen and about my nutritional needs as a vegan, the harder it became for me to prepare and cook animal products for my family. I had to establish some ground rules and find some compromises that worked for both me and my family, while staying true to the new lifestyle I was fiercely passionate about.
I stopped cooking meat (I had already eliminated dairy from our fridge) and our meals became vegan only. If my husband or kids wanted animal products, it was up to them to prepare and cook them. Over time, I noticed my husband wasn't supplementing my meals with meat products. Within the last year, he has completely stopped eating red meat and is a personal champion for Beyond Meat's Beyond Burger! My oldest daughter went vegetarian on her own 3 years ago. We're not there yet, but we've come a long way since those early days.
At first, feeding my omni family was challenging and a bit overwhelming. I worried they wouldn't eat what I made (and would starve!) or that they wouldn't like the food. Turns out – good food is good food! If you make delicious food, they will eat it!! I enjoyed cooking and entertaining immensely before going vegan, and that passion has served me well as I have struggled to find new recipes to feed my family. Finding family friendly meals that everyone in your family likes is challenging no matter what you eat, but appealing to omnivores with plant-based alternatives definitely has its own set of obstacles. Below are my top 5 meal planning tips for feeding my non vegan family.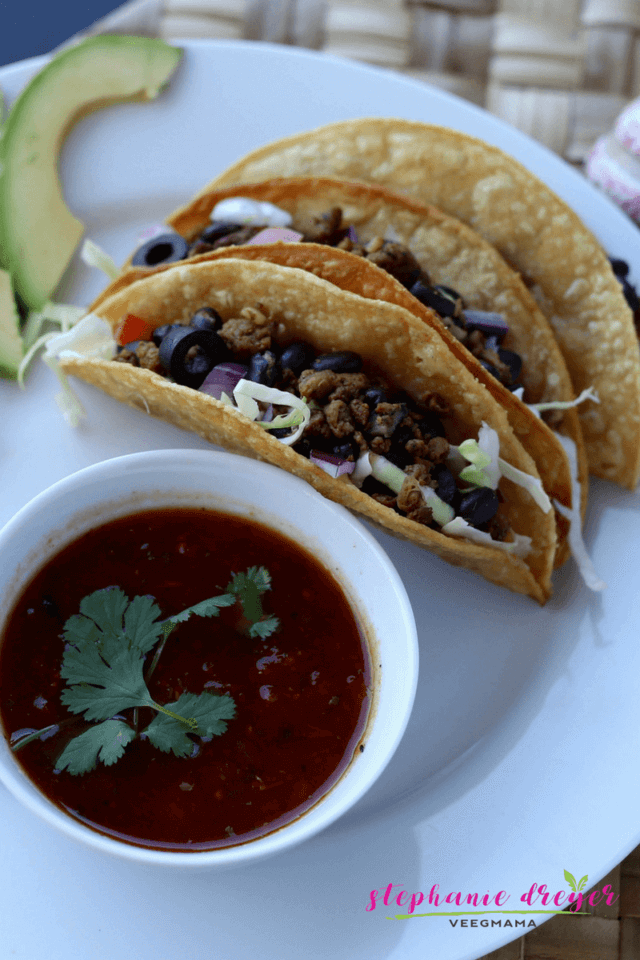 1. Choose Italian or Latin recipes.
Pasta, pizza, tacos, and burritos are favorites with kids, and always a winner on my dinner table. It's easy to experiment with different flavors in these dishes, and sub beans for meat. These dishes also allow for a lot of customization so you can set out toppings and let everyone make their own plate.
2. Avoid faux meats and cheeses.
While I enjoy Miyoko's artisan cheeses (and so do my kids!), the more traditional faux cheese slices and shreds fall short on my family's taste buds. Similarily, with the exception of Beyond Meat, my kids don't like the texture of faux meats. Instead of trying to get them to like these faux replacements, I have found greater results by adapting a recipe without cheese, such as topping enchiladas with a tasty salsa, avocado slices, fresh cilantro, and lime wedges. No one misses the cheese there! I make creamy sauces with cashews, and flavor them with garlic, sun-dried tomatoes, and herbs. My family enjoys these sauces in all sorts of recipes.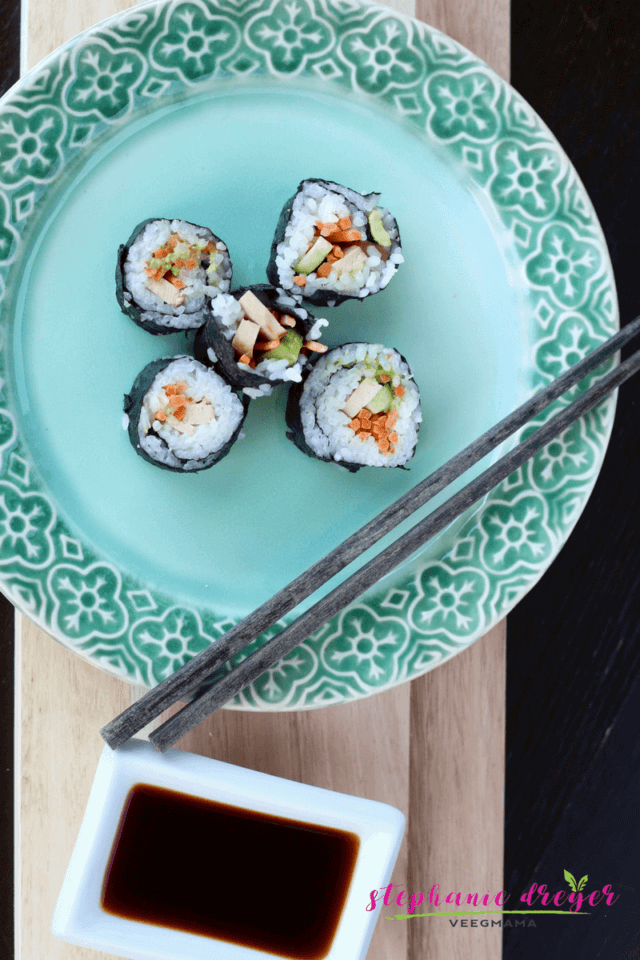 3. Serve DIY meals.
My kids always eat more salad when I set out a "salad bar" for them to build their own. But, salad bars aren't the only do-it-yourself meals that you can serve up to your family. Set out ingredients for vegetable sushi rolls, tacos, and plant-based burgers for a tasty meal that everyone will love, and also a lot of interactive fun.
4. Work in family favorites.
I agree that variety is the spice of life, and while I really enjoy trying new recipes every week, I keep a few favorites on the menu that I know everyone will love. It takes away some of the thinking when doing my weekly meal planning, and it also eases that anxiety about whether everyone will like a new recipe. I keep a running list and then rotate them throughout the month.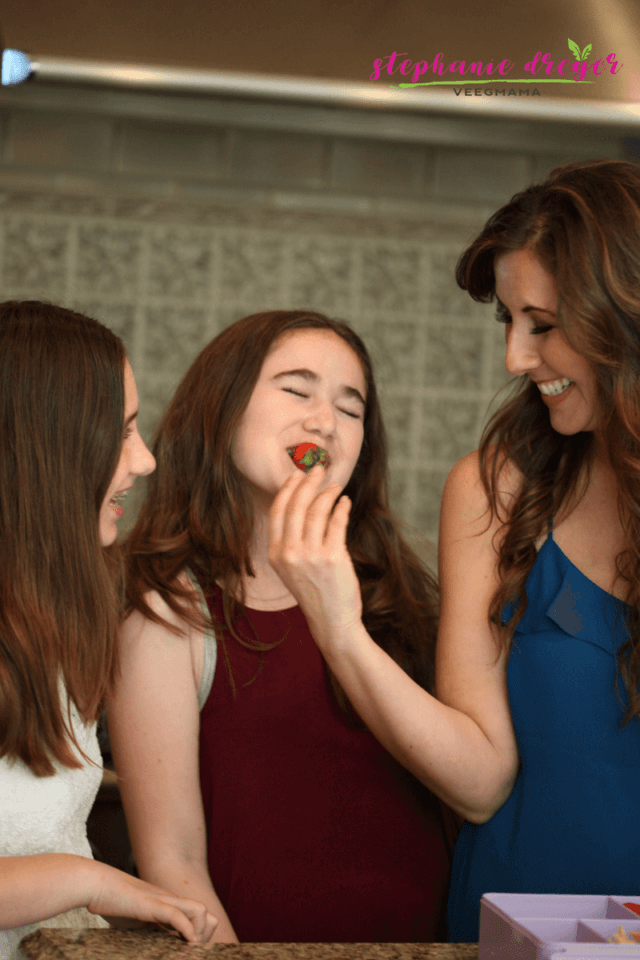 5. Get your family's input.
Ask your spouse and kids if they have any special requests for the week, and then include them in your meal plan. I often get an "I don't know" when I ask that question, but the few times I do get input, I am grateful! Also, share recipes that you collect or browse in magazines and ask them if anything looks good. You'd be surprised what you hear them comment on and show interest in eating. Now that my daughters are getting older and more social media savvy, they'll find recipes on their own and share with me as something they'd like to try.
Do you create a weekly meal plan for your family? I'd love to hear your top tips and strategies for feeding them. Share in the comments below!