BACK TO SCHOOL LUNCH BOX BOWLS
This summer has flown by for my family. My incoming high schooler, Gaby, and middle schooler, Alex, both start school next week, and my youngest, Jake, starts the following week. As every other parent out there, we have been busy organizing backpacks with shiny, new school supplies, and stocking up on new lunch box containers. I love the tidiness that comes with a new school year! I use these last few days as an opportunity for the kids to clean out their rooms and backpack cubbies, hoping this will be there year that my kids learn to keep their things organized!
I am also starting to shift my head back to the idea of packing school lunches. I savor the respite from that daily grind during the summer! I actually enjoy packing lunches. Many of my friends have their kids pack their own lunches. I just can't bring myself to let go of the control! I like that I know what they are eating – and that it is well balanced. I also like the opportunity to show them a little love and pack a note. Food is love where I come from and I guess, the lunch box is an emotional extension for me.
As much as I enjoy packing lunches (once I get back into the groove and routine), the part that I tend to dread is deciding what to make. I create a weekly meal plan to come to the rescue. If I can think it out ahead of time and not have to think about it when it is time to pack the lunch, it is easy and painless.
With just a week away, it's time to start thinking! I have a few fun ideas in mind for the kids, but my first back-to-school idea is lunch box bowls. I love bowls. Take some grains, pile on veggies and a protein, and top it all with a delicious sauce. Yummy! I eat them several times a week for lunch. Lunch box bowls also make a great meal for the kids at school. Pack rice or noodles that you want to keep warm in a thermos, along with a separate container full of toppings, and another with a sauce or dressing. Your kids can put it all together how they like it. It's fun and delicious! Below are just a couple of ideas for some lunch box bowls to pack the kids. I hope they give you some great options for mixing into your school lunch menus. Happy back to school!
Back To School Lunch Box Bowls
Taco Salad Bowls
Taco Tuesday is a standard in my house, so this lunch box bowl is even easier and quicker to make if you prepare extra taco filling the night before and use it for Wednesday's lunches. Pack the filling and some Spanish rice in a thermos, along with another container of chopped lettuce, tomatoes, onions, olives, or whatever taco toppings your kids like. Include a separate container of salsa, guacamole, and lime wedeges to dress it all on top.
Side snacks: Blue corn or black bean chips, cucumber/carrot sticks with lemon and chile lime salt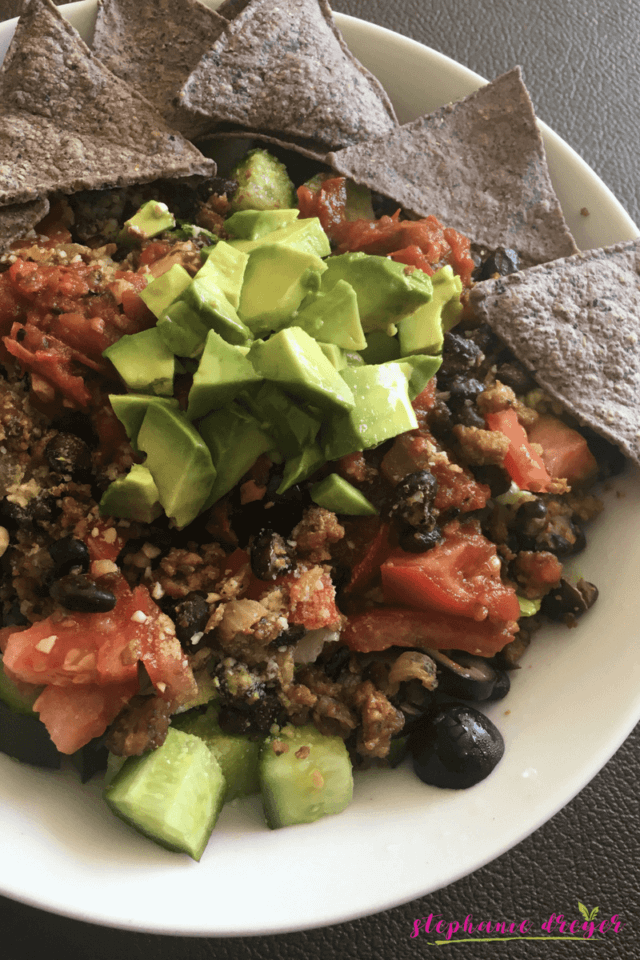 Sushi Bowls
My kids get super excited when they see this on the lunch menu! Pack sushi rice in thermoses. This cooks in 10 minutes while I am making breakfast and packing the rest of the lunch box. Fill a lunch container with shredded carrots, chopped cucumber, and avocado, along with chopped, baked tofu or shelled edamame. Include a container of soy sauce.
Side Snacks: Seaweed snack sheets, crispy rice rolls (available in Asian markets) 

Big Fat Greek Bowls
I have some great salad lunch containers that work great for this lunch bowl. I set chopped lettuce in the base of the container, along with some chopped falafel. I place the divider on top, and fill with chopped tomato, cucumber and kalamata olives. Pack separate containers with tzatiki, hummus and/or tahini sauce.
Side Snacks: Pita triangles, roasted chickpeas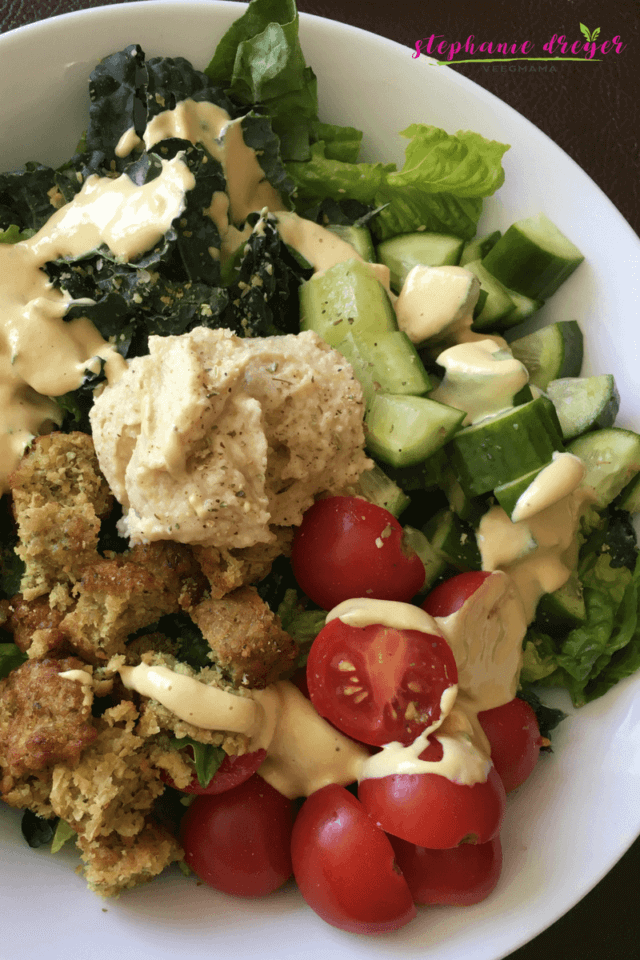 Have you packed lunch box bowls before? Tell me your favorite in the comments below.