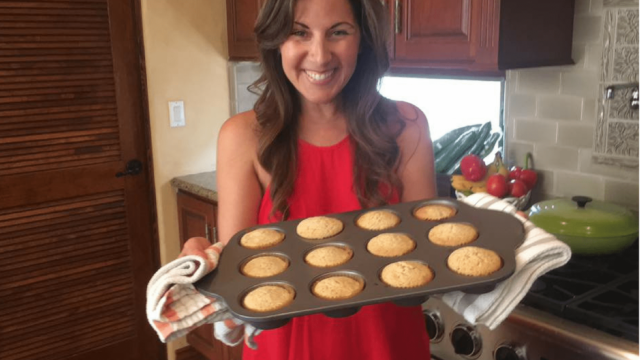 Batch cooking saves you hours in prep and cooking time during the week. As a busy, working mama, it makes my time in the kitchen more affordable and efficient. Raise your hand if you want some of that!
Batching means preparing food in large batches over the period of two to three hours (usually on the weekend) to eat later in the week.  
In a perfect batch cooking world, you would meal plan and prepare your grocery list together once during the week (for example, on Thursday), grocery shop once on another day (for example, Friday) and reserve time on Saturday or Sunday to batch cook several things for the week.  
The foods you decide to batch cook depend upon what's in your your weekly menu. Prep dressings, sauces, veggies, snacks and grains ahead of time to make packing lunch boxes and preparing dinners streamlined and effortless.  
Get started with batch cooking in my latest Facebook Live video. Before batch cooking, I was overwhelmed and frustrated in the kitchen. I love to cook but all the joy was being sucked out by the demands to satisfy my family's various preferences and the time constraints of a busy mom life. After I discovered and  fine tuned my meal planning process and prioritized batch cooking, my mealtimes became fun and happy again. The joy and creativity I used to experience in the kitchen came back too! 
I know if batch cooking can bring more ease to my life, it can to yours too! Learn all about my process and the plan I use every week to set me and my family up for healthy and delicious meals.
In the video below, I share my batch cooking plan, including:
A list of foods to batch cook every week and why
Stock your pantry checklist
4 steps to get you started batch cooking 
5 batch cook recipes and an accompanying meal plan with 3 more recipes that use those batch cook recipes
Get my free Batch Cooking Starter Guide here.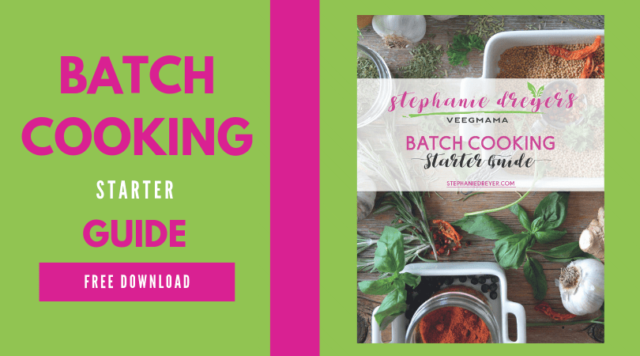 Watch the video and comment below with your favorite thing to batch cook.