7 FOODS TO BATCH COOK THIS WEEKEND TO EAT ALL WEEK
My weekly meal plan and prep routine includes batch cooking on Sundays. It's a great way to save time when it comes to making meals later in the week, while also setting yourself up with healthy and delicious food.  I do all of my shopping once a week on Fridays and reserve time on Sundays to batch cook several things for the week.  By prepping dressings, sauces, veggies, snacks and grains ahead of time, I can make school lunches and prep dinner effortlessly.
The foods you decide to batch cook depend on your menu for the week. I aim to always have a few dressings and staples ready to go to make lunch quick and easy. I also make several snacks that my family will eat all week long. Batch cooking can save you hours in prep and cooking time during the week. Below are 7 of my favorites batch cook foods.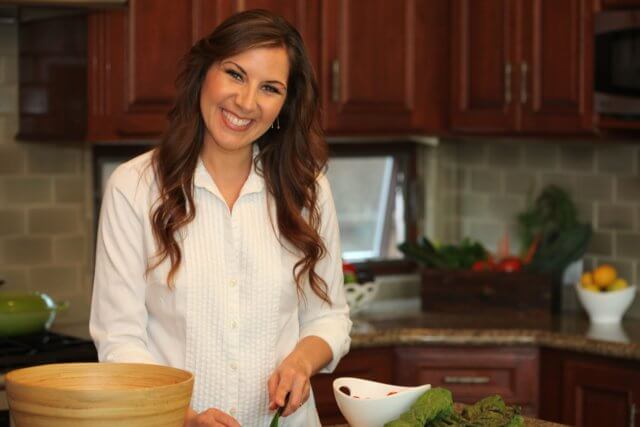 7 Foods To Batch Cook This Weekend
1. Brown Rice/Quinoa
Make a pot of quinoa or brown rice (or any whole grain), and you can throw together a burrito, bowl, or vegetable sushi roll any time during the week.
2. Marinated Tofu
Cube, toss and store your tofu in the fridge and add extra protein to salads and bowls for lunch.
3. Roasted Vegetables
Roast a variety of veggies to use as side dishes, stir into salads, and fold into wraps or bowls.

4. Pasta
Add a store-bought sauce to noodles for an easy dinner and toss it with raw veggies and dressing for a delicious salad.
5. Veggie Burgers
Cook a stack of burgers to crumble into salads and fold into wrap, as well as sandwiched between a hamburger bun.
6. Roasted Chickpeas
A batch of these goes a long way all week to stir into salads, eat as a snack, and sprinkle in bowls.
7. Chili
A pot of chili isn't just for topping spooning into a bowl. You can ladle it on top of hot, baked potatoes and stir into pasta.
What are some of your favorite batch cook foods?