I never need an excuse to make a batch of popcorn, douse it with Miyoko's European Cultured vegan butter, and dust it with nutritional yeast, but for National Popcorn Day last week, I decided to step things up a bit and rounded up 14 ways to step up your popcorn game at VegNews.com.
Whether you like your kernels savory or sweet, you'll find a great variety of options to satisfy your popcorn craving. Today, I am sharing 5 more delicious ways to eat popcorn. Make one of these the next time you sit down for some Netflix or head to the movie theater. They'll bring new life to everyone's favorite snack.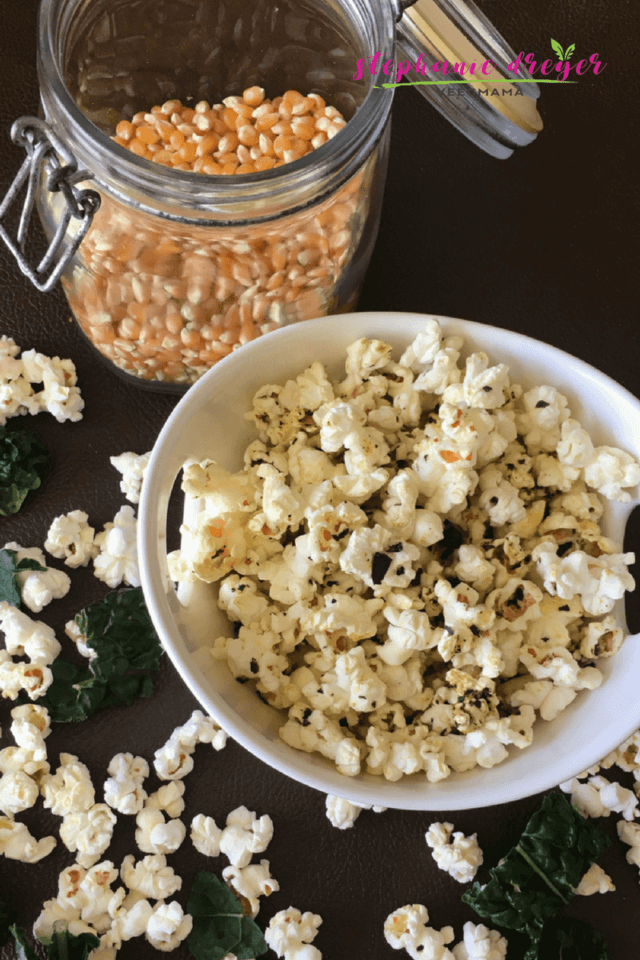 Next to popcorn, kale chips are my favorite savory snack. This cheesy popcorn recipe combines both of my favorites. Homemade kale chips are crushed and sprinkled over freshly popped kernels for a plant-powered snack with extra crunch!
These vegan and gluten-free popcorn treats by Vegan Yack Attack are not only delicious, but also easy (and quick) to make. All you need is a batch of popcorn, some vegan marshmallows and dark chocolate. Yes, please!

You can make homemade Cracker Jacks with this recipe by Chocolate Covered Katie. Just 4 ingredients and ready in 5 minutes if you pop your kernels in the microwave!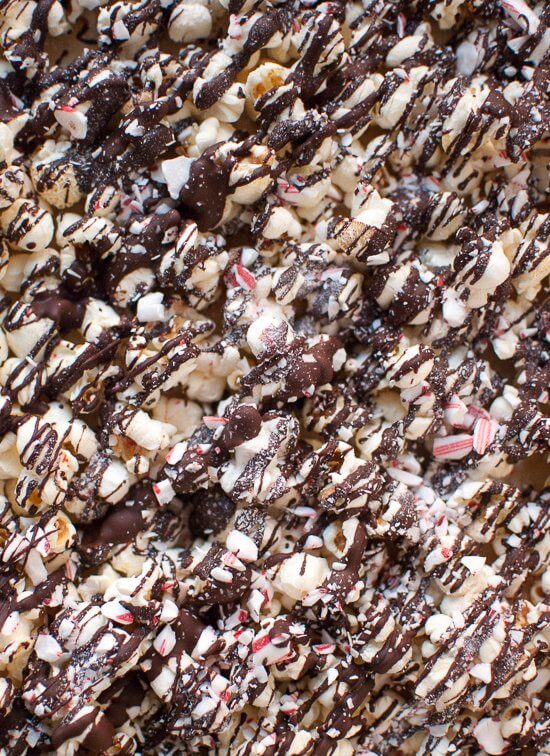 Why just have popcorn when you can have Peppermint Bark Popcorn?!! It's easier than you think with this recipe from Cookie & Kate.

This is what happens when you mix your favorite brunch cocktail with your favorite snack. This recipe from 101 Cookbooks is genius!
What's your favorite way to eat popcorn?