June 12, 2017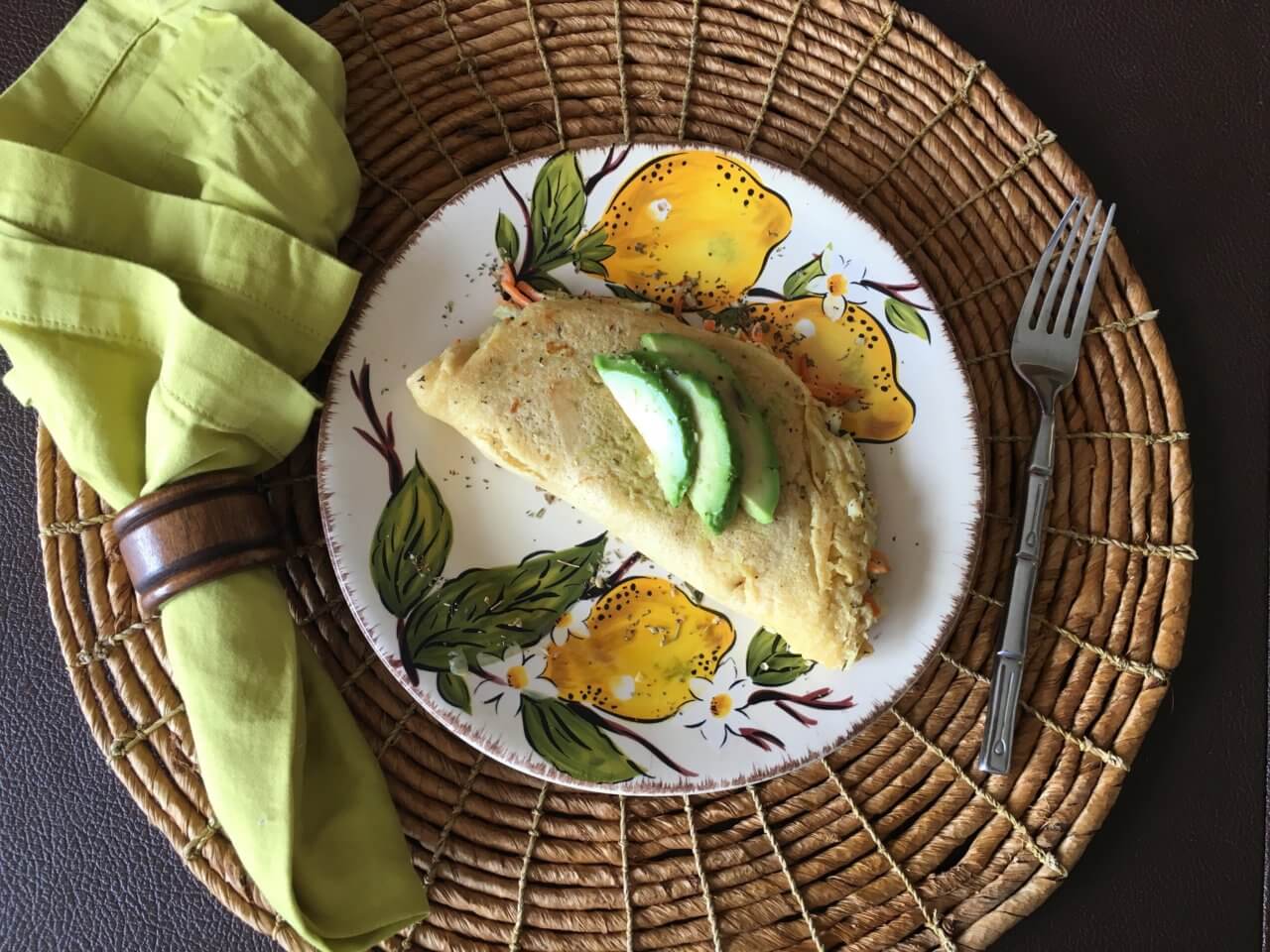 ---
Oh happy day! I have been having so much fun in the kitchen lately. It is definitely my happy place, but I have been especially inspired to spend extra time there the past few days, experimenting with different products and flavors. After being sick in bed for way too long, my energy had been zapped and my creativity waned. I had no inspiration or desire to cook for over a week. I was getting worried I would never make my way back to my happy place.
Thankfully, I am on the mend (except for this annoying, lingering cough), and my energy and desire to cook have returned! I have been dying to try a chickpea crepe forever. The idea of using chickpea flour got me dreaming about a savory crepe that I could stuff with fresh veggies and herbs. With Spring here, I finally got to it and the results were delicious (if I do say so myself!).
This recipe comes together very quickly and is easy to customize with whatever vegetables and herbs you have on hand. Let a trip to the farmer's market be your guide if you are lucky enough to have one near you, or use the bounty from your lucky CSA box if you participate in one of those. I used carrots, zucchini and artichokes, but a blend of spinach, asparagus, and heirloom tomatoes would be equally tasty. The key is to saute your vegetables first because the crepe cooks fast and won't give the vegetables enough time to caramelize inside.
You can find chickpea (or garbanzo) flour at health foods stores in bulk or in bags with the regular flour. I used almond milk to give the batter a sweeter taste, but you can use whatever non-dairy milk you prefer. This recipe makes a perfect breakfast meal, but equally works for lunch or dinner with a light, green salad.
Try the recipe below and tell me your favorite savory crepe fillings.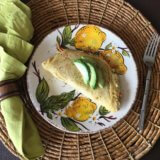 Spring Chickpea Crepe
Ingredients
1/2

cup

chickpea flour

1/2

cup

almond milk

2

artichoke hearts in water

, drained and finely chopped

1/4

cup

zucchini

, finely chopped

1/4

cup

shredded carrots

1

garlic clove

, minced

1

teaspon thyme

, dried

1

teaspoon

rosemary

, dried

Salt and pepper

, to taste

1

tablespoon

olive oil

Sliced avocado and fresh herbs

(for garnish)
Instructions
Heat olive oil in a small pan. Add garlic and saute 1 minute.

Stir in the vegetables and cook 5-7 minutes until softened. Add salt and pepper to taste. Set aside.

Combine the chickpea flour and almond milk in a bowl and stir well.

Pour the batter into the pan and cook 3 minutes.

Spread the vegetable mixture onto one half of the batter.

When you can lift the crepe easily from the pan (about 2-3 minutes), fold the side without the vegetables onto the other side.

Cook 2 minutes and flip the crepe over. Cook another 2 minutes.

Garnish with fresh herbs and avocado, if desired.
---