Pomegranate Berry Popsicles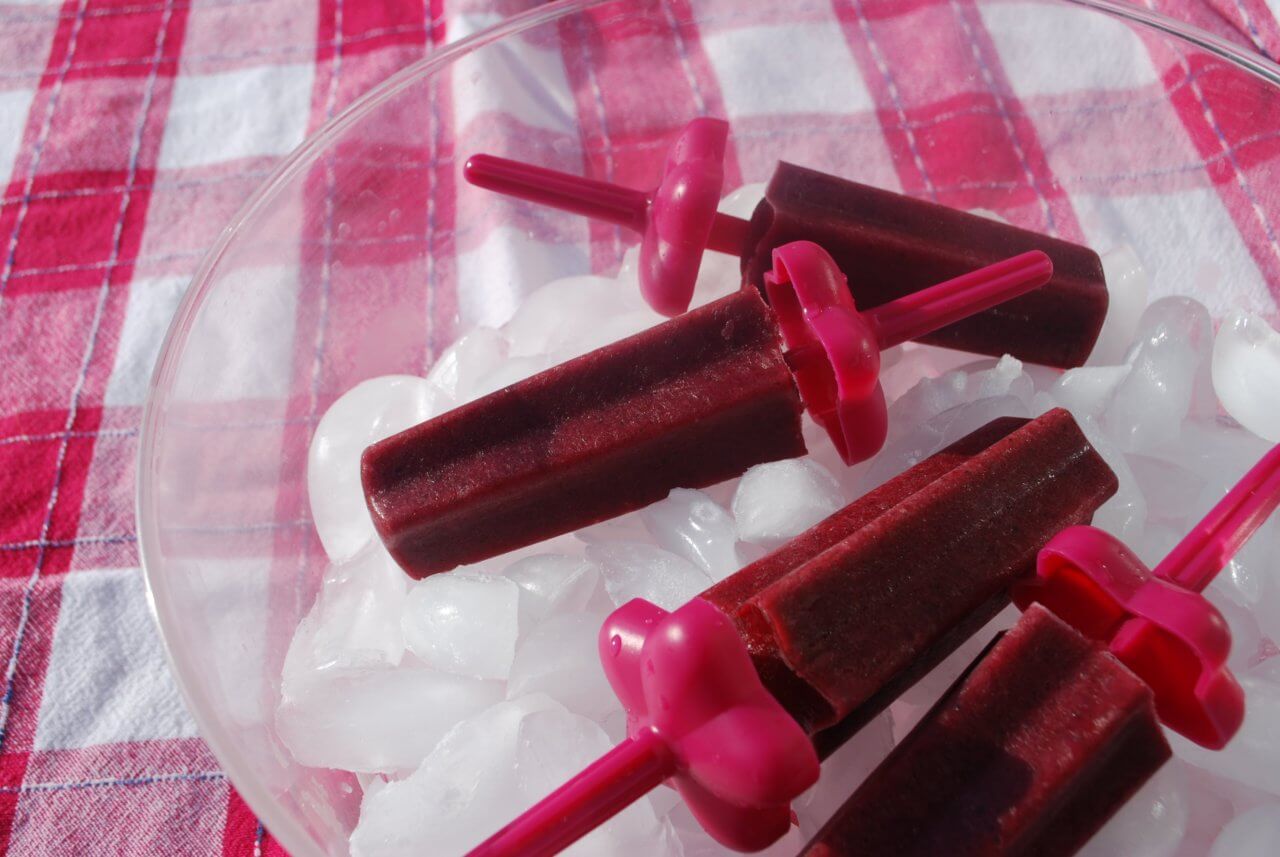 I don't know what it is about a popsicle that makes me feel like a kid again, but I am almost giddy when enjoying a frozen pop. I remember the local ice cream truck singing through our neighborhood on summer afternoons. The rocket molds I used for these take me back to those red, white, and blue pops that were so popular. Remember those?!!
It is really easy (and healthier) to make your own popsicles. It is also a really fun activity to do with the kids. I came up with the flavor blend for these Pomegranate Berry Popsicles because my kids love pomegranates and berries. This is an easy formula that you can change up with whatever ingredients your family loves. Start with a cup or so of a liquid (fruit juice, water, non-dairy milk, or lemonade) and mix with a cup of fruit. Add in any other nutrient boosts (e.g. chia seeds, hemp seeds, spirulina), an optional sweetener (agave, maple syrup), and you've got a blend ready to pour into your favorite mold.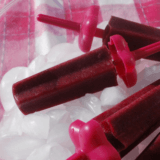 Pomegranate Berry Popsicles
Ingredients
1 1/4

cups

pomegranate juice

1

cup

frozen berries

(strawberries, blueberries, raspberries)

2

tablespoons

chia seeds

1

tablespoon

maple syrup

(optional)
Instructions
Mix all ingredients in a high speed blender.

Pour into popsicle molds.

Freeze for several hours until completely frozen.