Vegan Scallopini with Lemon-Garlic Pasta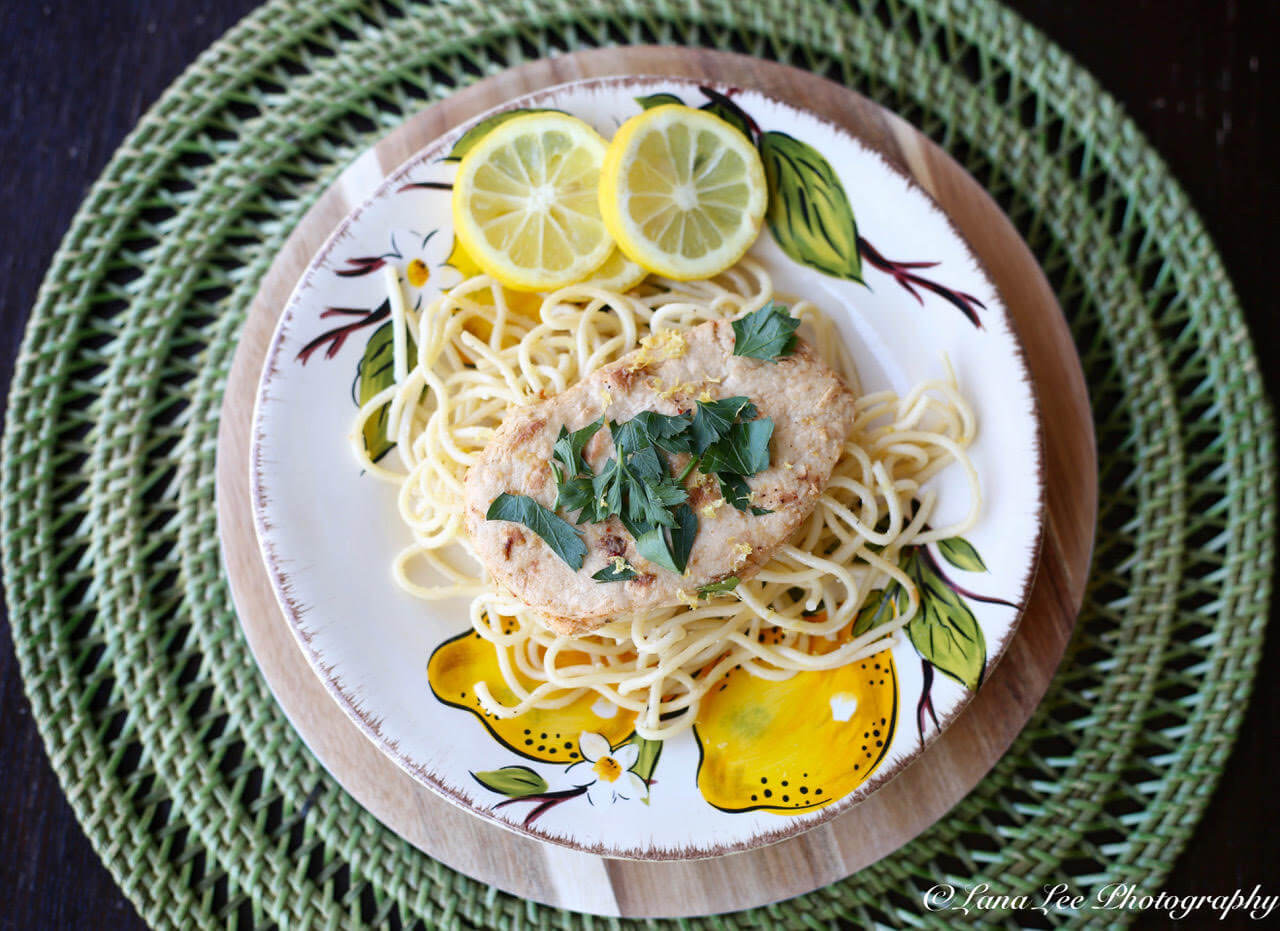 My post last week regarding my love affair with Gardein prompted me to cook up one of my favorite "elegant" vegan dishes.  It just so happens that Gardein's Chick'n Scallopini is the star ingredient in the dish.  I like to serve it over pasta, but it also works well over mashed potatoes. Steamed broccoli makes a great side dish.  I hope you enjoy it!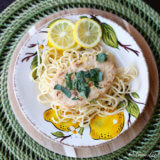 Vegan Scallopini with Lemon-Garlic Pasta
Ingredients
1

package of Gardein Chick'n Scallopini

Juice of 1 lemon

1/2

cup

of white wine

1/2

cup

of vegetable stock

1

tablespoon

Earth Balance

2

tablespoons

capers

3

tablespoons

chopped flat-leaf parsley

1/2

cup

of flour

1

tablespoon

olive oil

Salt and pepper

, to taste

1

pound

of pasta

(your choice)

Zest of 1 lemon

Juice of 2 lemons

4

cloves

of garlic

, thinly sliced

1/4

cup

of olive oil

Salt and pepper

, to taste

Vegan Parmesan cheese

(optional)
Instructions
Bring a pot of salted water to a boil. Add pasta and cook according to package directions. Drain, reserving 1/2 cup of cooked pasta water.

Meanwhile, pour flour into a pie plate and dredge each Chick'n piece into it. (You can also season your flour with your favorite herbs and spices before dredging for added flavor.)

Heat 1 tablespoon of olive oil in a pan. Saute Chick'n 2-3 minutes over medium-high heat on each side until browned. Remove from pan and set aside.

Add capers, stock, and white wine to pan. Reduce by half and turn off heat. Whisk in lemon juice and Earth Balance.

Return Chick'n to pan and coat with sauce. Sprinkle with parsley.

Heat 1/4 cup of olive oil in a separate pan. Add garlic and cook until golden brown, careful not to let it burn. Add lemon juice, and salt and pepper to taste. Stir in pasta and reserved pasta water. Sprinkle with lemon zest and vegan Parmesan cheese (optional).