The Perfect Lentil Burger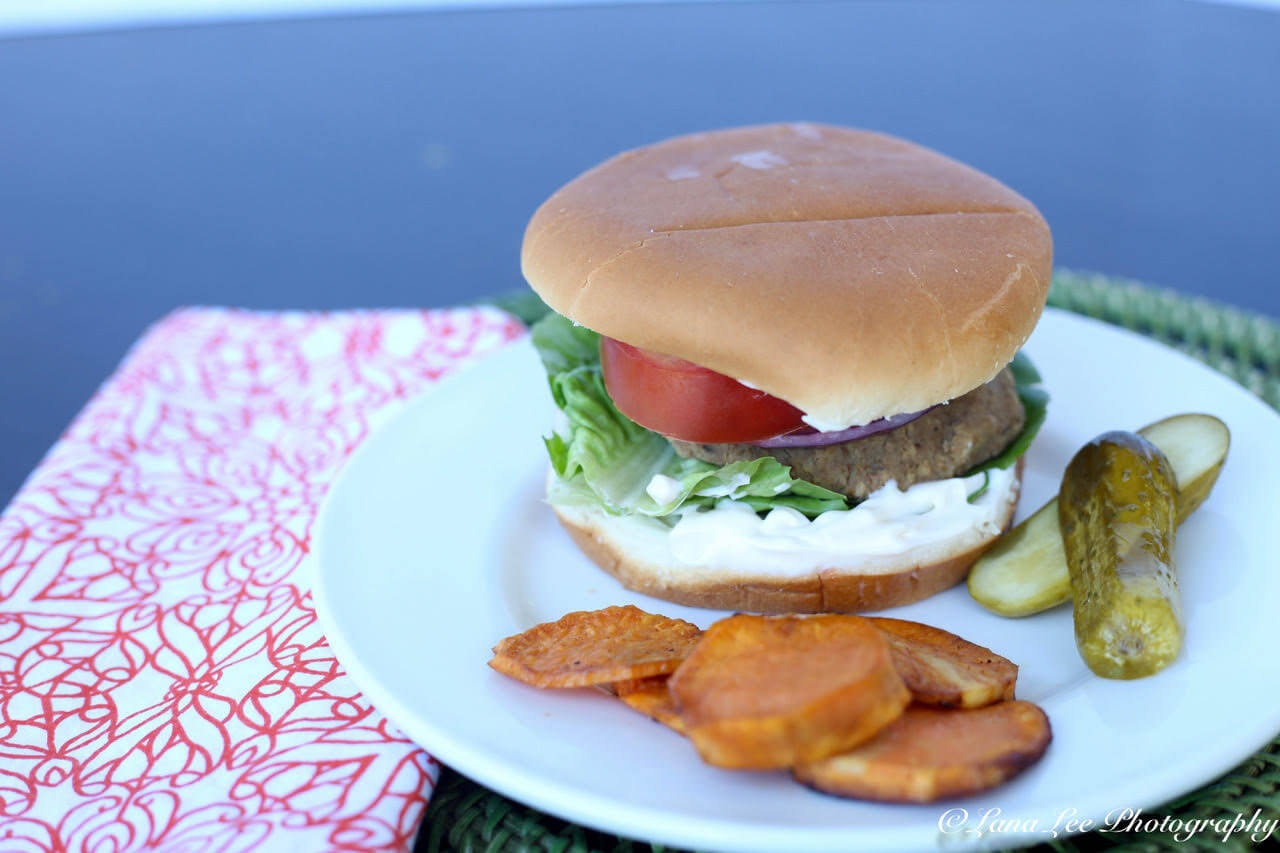 I have worked and worked to create the perfect lentil burger.  I have tasted and tried dozens of other people's lentil burgers, studying their methods and scrutinizing their ingredients list.  I started experimenting with my own recipe creations for the perfect lentil burger over a year ago. I have had many fails.  They were flavorless, or fell apart too easily.  They were too fussy to make.  I couldn't get the seasoning blend right.  Finally, I think I did it.  To me, this lentil burger is perfect.  It's
The Perfect Lentil Burger!
meaty
earthy
mild enough to add on other flavors without being flavorless on its own
stands up to the grill without falling apart
The base of this burger, (besides the lentils) is walnuts.  I used gourmet nuts from a local family-owned farm, called Corky's Nuts, a new foodie find this year that I am really enjoying.  Instead of cooking the lentils from scratch, I used canned lentils from the store, so these come together really quickly and easily in the food processor.  Once you combine all of the ingredients, just form into patties and grill or pan fry.
I recommend topping this burger 2 ways, either with…
1 Field Roast Chao slice
3 tablespoons of caramelized onions
1-2 tablespoons of your favorite steak sauce
or try…
dairy-free ranch dressing
tempeh bacon
avocado
Yum!  Of course, you can add your own favorite toppings with equally delicious results!  I seriously can't get enough of this burger.  Please tell me what you think of my perfect lentil burger, and list your favorite toppings in the comments below.
Photo credit: Lana Lee Photography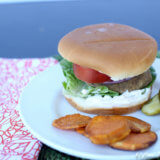 The Perfect Lentil Burger
Ingredients
2

14.5 ounce

Canned lentils

1

cup

Breadcrumbs

1/2

cup

Walnuts

1

tbsp

Garlic powder

1

tbsp

Onion Powder

2

tbsp

Steak Seasoning

2

tbsp

Vegan Worcestershire sauce
Instructions
1. Combine all ingredients in a food processor.

2. Process until smooth.

3. Form batter into 6 patties. Heat a large pan with 2 tablespoons of olive oil and cook the patties for about 3-4 minutes one each side, just until browned.

4. Slide on a bun and pile with your favorite toppings.